X-Files returns to shock fans with a plot twist 18 years in the making
Mulder and Scully aren't going to like this revelation.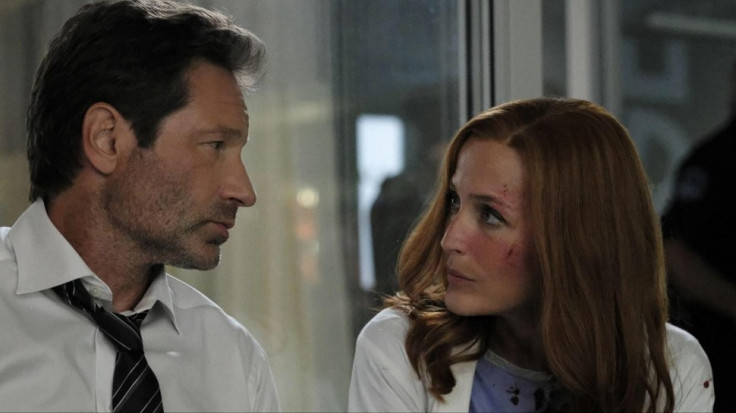 X-Files returned last night (3 January) for its eleventh season, bringing with it a plot twist that has left fans stunned. The popular supernatural mystery show returned after a 15 year absence in 2017, to great success.
The twist revolved around William, the now-teenage son of iconic FBI duo Dana Scully (Gillian Anderson) and Fox Mulder (David Duchovny), and according to show creator Chris Carter the twist has been in the works since 2000.
Warning: Major spoilers follow.
It is revealed in the first episode of this ten-episode run that William, who has been missing in the show for some time, is not in fact the child of Mulder, but rather the "son" of long-time villain the Smoking Man (William B. Davis).
However, the truth is darker and weirder than it initially sounds.
What happened revolves around an episode of the show from 2000's seventh season called En Ami, in which the Smoking Man turns up in a car with Scully, claiming to be dying and wanting to reconcile for his past actions.
When Scully passes out and wakes up in a cabin bed, she accuses him of drugging her and lets her go. The nature of the encounter has been left deliberately vague, and later in the season Scully is revealed to be pregnant.
In the new episode, the Smoking Man admits to FBI assistant director Walter Skinner: "William is my son," but explains that it wasn't a conventional conception. Instead, the bad guy used "alien-assisted science" to create the "first superhuman child".
Chris Carter told Entertainment Weekly that this twist was in the pipeline all along. "But, of course, if The X-Files never came back, we would have never gotten to explore it," he explained.
He also confirms that the Smoking Man isn't William's literal father. "He's the figurative father if he's not the actual father. He didn't rape Scully. He impregnated her with science."
Mulder and Scully, who are searching for William in the episode, don't yet know the truth of the situation.
Asked how the twist will impact the story going forward, Carter says: "It does impact it in a big way and you'll see that in the arc of the series... This fact is hovering over them and everything they do and say to each other is kind of loaded as they're walking in the dark.
"It makes for interesting storytelling to put the audience in a privileged point of view that could ultimately explode in the end."
On Twitter, fans were quick to react.