Ahead of it's cinematic release, several reviews of the eagerly-anticipated X-Men: Apocalypse emerged last night and to sum up, they're not particularly positive with the film earning a 45% rating on Rotten Tomatoes. To get a grasp of how the Bryan Singer-directed film went down, IBTimes UK rounds up the verdicts, from stinging comparisons to the widely-panned Batman v Superman: Dawn Of Justice to praising certain cast members...
Michael Phillips of the Chicago Tribune noted he "couldn't recommend much about this latest "X-Men" picture" and called stars James McAvoy, Michael Fassbender and Jennifer Lawrence "X-meh." He went on to say: "The film leaves the grieving and anger about collateral damage to this year's major rival superhero franchise instalments Batman v Superman (the bad one) and Captain America: Civil War (the good one). This one's "the OK one."
Giving the film the two stars, The Telegraph's Tim Robey also compared X-Men: Apocalypse to the aforementioned recently-released superhero flicks, stating that it's "better than Batman v Superman: Dawn of Justice, but not by an awful lot, and vastly less entertaining than Marvel's current Captain America smash. It's also curiously more sadistic, and seemingly less bothered about large-scale human fallout, than this once-spirited series used to be."
Forbes' Scott Mendelsohn labelled the film a "franchise-killing disaster" and "a shocking miss," explaining that while "X-Men basically invented the modern superhero movie. But this franchise needs to make a choice: evolve or die."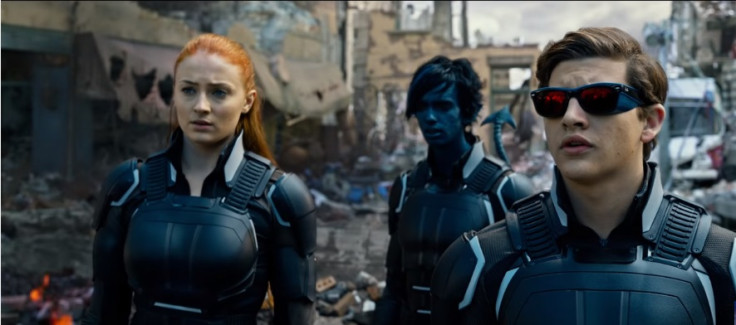 Mendelsohn continued: "It is a lifeless and hollow shell of a picture, lacking exciting action, strong character interplay, or compelling storytelling. It is the nadir of the franchise, determined to make you apologise for every mean thing you've ever said about Brett Ratner's rushed X-Men trilogy capper a decade ago."
Like Robey, Empire's Helen O'Hara also warranted the film a two-star rating arguing that the film's "[biggest] problems lie with the bad guys, Apocalypse and his Four Horsemen. Alexandra Shipp's Storm gets far too little to do given how well she does it, Ben Hardy's Angel makes no impact at all and Olivia Munn, as Psylocke, is ferocious but entirely without nuance."
O'Hara also touches on a bugbear, recurrent from the first X-Men film in 2000; that Magneto's motivation to become an antagonist is fuelled by his disinterest in humans, and his frustration that mutants are forced to live hidden lives. When McKellen portrayed the character in the original trilogy, this repetition was always an issue for fans and now it seems history is repeating itself with Fassbender's character treading the same ground.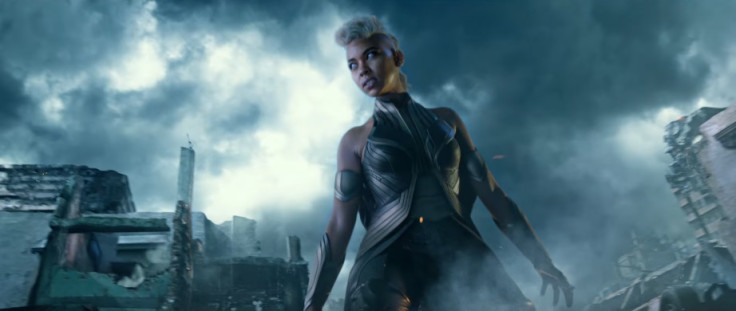 The Guardian's Peter Bradshaw was slightly more forgiving, emphasising that visually, the film boasts entertaining and playfully comic-book style action scenes. "This film certainly provides bangs for your buck," he explains. "Although there is less space for the surreal strangeness of the X-Men to breathe, less dialogue interest, and they do not have the looser, wittier joy of the Avengers."
Bradshaw also named the characters Cyclops and Quicksilver as those who provide welcome fun. "But in the future," he says, "X-Men films have to mutate into something with fewer characters and more characterisation."
Unlike most film critics, Comicbook.com's Lucas Siegel favoured the instalment positively, saying "X-Men: Apocalypse has a lot of action, balanced with humor and emotion. There's a ton of fan-service, especially for long-time fans of the X-Men (whether from comics, video games, the 90s animated series, or the films) and in-jokes (including one laugh out loud one at their own expense) that should make X-fans extremely happy.
"From the climactic battle all the way through the final scene of the movie, my inner ten-year-old was screaming out loud. The audience of oft-jaded press and guests were whooping and left the theater smiling – a telling indication of a flat-out fun time." Siegel awarded the film four out of five stars.
X-Men: Apocalypse is released in the UK on Wednesday 18 May. It will reach US cinemas a little later on the 27th.