[*This article contains mild spoilers for X-Men: Apocalypse*]
If you've been paying attention to the large amounts of promotional material released by 20th Century Fox ahead of the cinematic release of X-Men: Apocalypse, then you'll know for certain that in the film the titular villain (Oscar Isaac) has four henchman, or moreover, horsemen to carry out his evil biddings. (You know, like from the Bible?)
You'll also know that those four Horsemen are made up of mutants Storm (Alexandra Shipp), Angel (Ben Hardy), Magneto (Michael Fassbender) and Psylocke (Olivia Munn). What you might not know, however, is the latter wasn't necessarily going to be the "fourth Horseman". In fact writer Simon Kinberg had intended it to be Professor X instead.
Talking in an interview with Cinema Blend, the 42-year-old explained: "Originally in the script we sort of... I don't know why we made this decision, but we knew that Professor X was abducted in the middle of the movie, and we thought that almost counted as a fourth Horseman.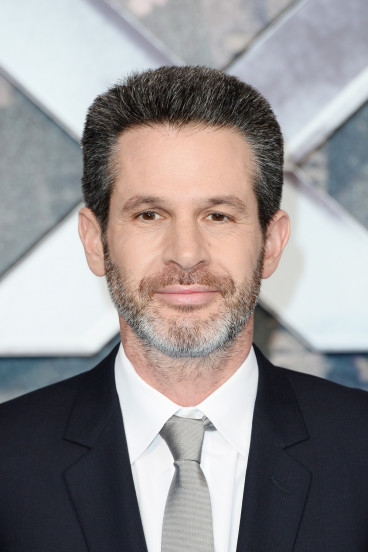 "That's the way we constructed the original draft of the script. There wasn't going to be a fourth one. The 'surprise' was that Xavier was the fourth Horseman. And then when we were working on the script, [director] Bryan [Singer] and I at one particular point – pretty late in the process – said: 'He's not really a Horseman – he's not doing anything in the third act of the movie.'"
Kinberg then went on to recollect how he and Singer went back to the drawing board when it came to the movie's overall story and "looked at the list of different Horsemen over the history of the comics" and Psylocke was the one they thought was the most interesting.
"Ironically, or as fate would have it, I had just met with Olivia about Deadpool, like a week or two before," Kinberg said. "And Bryan and I were up in Montreal, and I said: 'You know, Olivia Munn could be an interesting Psylocke,' so we went on the internet and Googled her images. And one of the first things that popped up was a piece of fan art of Olivia as Psylocke."
Munn was officially cast in April 2015 and the film had its fourth and final Horsemen.
X-Men: Apocalypse is released in UK cinemas on 18 May and US cinemas on 27 May.
For more entertainment news follow A-List on Twitter @Alistinsider