[This article contains Logan spoilers]
Now that Logan has been out in cinemas for a good few months, it's no secret among comic-book movie fans that the outing was Hugh Jackman's last as the iconic Marvel Comics' character Wolverine. But considering how hugely popular the clawed mutant is, it seems more than likely that 20th Century Fox will recast him at some point within the franchise.
Those doubtful that any actor will ever come close to Jackman's portrayals – which spanned 17 years and nine movies – need not worry just yet however, as X-Men producer Hutch Parker recently told Screen Rant that rebooting Wolverine is not a priority for the studio right now. In fact, it's something they're quite apprehensive about doing and instead, Parker and co are going to concentrate on strengthening other characters in the series, thanks to the boundaries that Logan and other outings have pushed creatively.
"I think for the moment our focus really is on other characters," he explained to the publication. "I think there's a part for all of us that feels like Logan, as played by Hugh, is the definitive performance of that character. And I think we're all a little hesitant at the idea of rebooting it in any way. So, for the moment we're going to look at – there's so much else explore in the [X-Men] Universe and to play with.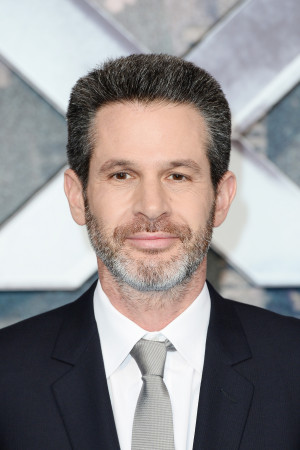 "Particularly now as we've seen such bold tonal choices being made, I think that opens up the landscape as well, to seeing other genres living kind of fully within the comic book genre. And you saw that with Guardians of the Galaxy, I believe [it] is an exceptional example of that. Obviously Deadpool and Logan now, but I think there'll be more to come."
"We haven't even thought of the next iteration of Wolverine," fellow veteran producer Simon Kinberg previously told Deadline back in March. "For all of us, we were keeping our fingers crossed that the audiences would respond to Logan the way they have. I can't visualize in my head another Wolverine but if that day ever comes, we would talk to Hugh about it."
Anyone who has seen Logan will know that technically, it isn't just Jackman's last film as Wolverine but Wolverine's last film too, as in its final scene, he is killed. With Dafne Keen's Laura burying him, it seemed pretty final that the character wouldn't continue appearing in the series.
However, the X-Men franchise has always liked to play with timelines – what with 2011's X-Men: First Class taking things back to the 1960s and offering up younger versions of the characters we knew previously such as Professor X and Magneto – so anything is possible going forward. Fans will just have to wait and see.
–