Considering she's been a huge part of the DC Comics' universe since her introduction way back in 1941, Wonder Woman scribe Allan Heinberg sure had a wealth of material to choose from when it came to writing the screenplay for her first solo big-screen appearance next month. However, as with most standalone films centred around a certain superhero, the movie quickly became somewhat of an origin story and Heinberg found his inspiration elsewhere. More specifically in a specific "fish-out-of-water" animation...
"The story as I see it is The Little Mermaid, specifically Disney's incarnation," the screenwriter recently explained to Entertainment Weekly. "This is a woman who has been raised in a very protective, sheltered life, she's curious about what life is like outside and she wants to have her own experience. She wants to be where the people are."
Released in the UK on 1 June and the US a day later, Wonder Woman focuses on the woman who came before the titular figure was born; Diana Prince (Gal Gadot), an Amazonian warrior who was the princess of a secluded island called Themyscira. One day, Diana meets Second World War pilot Steve Trevor (Chris Pine), after his plane crashes down on her paradise, and learns of the conflict the outside world is facing.
Determined to help, she leaves her homeland with Steve to join the fight. A decision which subsequently leads her to becoming the lasso-slinging, world-saving heroine Wonder Woman.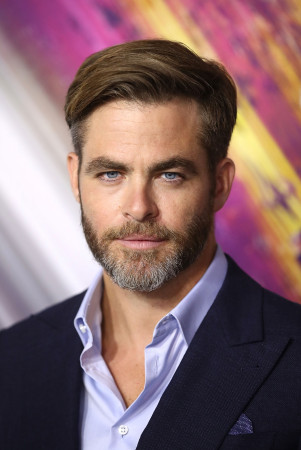 Heinberg went on to tease that Wonder Woman has a much lighter tone than Warner Bros' previous DC outings such as Batman v Superman: Dawn of Justice and Suicide Squad, largely thanks to the dynamic between the film's two leads.
"When you have two alphas who fall in love, that's a lot of fun, that push and pull," he clarified.
Redhead Ariel wasn't the only mermaid who sparked the imaginations of Heinberg and co-writer-turned-producer Geoff Johns when it came to Wonder Woman either. "There is a drop of Splash in it when it comes to the observations she has about our world," the latter added in the same interview. "Some are light and fun. Some are poignant. But she's pointing out things that are absolutely true."
Directed by Patty Jenkins, Wonder Woman also features Connie Nielsen, Trainspotting's Ewen Bremner, model-turned-actress Doutzen Kroes, Harry Potter actor David Thewlis and House Of Cards star Robin Wright.