Xbox Live: Lizard Squad hackers promise DDoS attacks at Christmas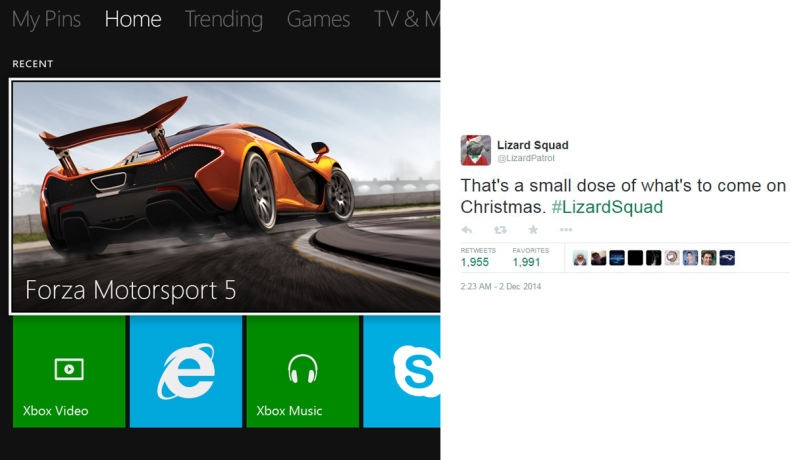 Hacking group Lizard Squad have taken credit for a distributed denial of service (DDoS) attack on Xbox Live that left tens of thousands of users unable to connect to the service.
The attack occurred on Monday and affected primarily North American users, who when attempting to sign in were faced with a 80151909 error code.
Lizard Squad's Twitter page later claimed responsibility and promised further attacks around Christmas.
"That's a small dose of what's to come on Christmas," reads their account, which later added: "Sony had it worse."
In August 2014, the group hacked the PlayStation Network, bringing down the Sony platform for nearly a whole day. They claim to have brought down online PC games such as World of Warcraft, Runescape, and League of Legends, and claim attacks on Rockstar's Grand Theft Auto Online and Bungie shooter Destiny.
Lizard Squad proclaim themselves the "kings" of DDoS attacks.