With the PlayStation 4 and Xbox One now officially unveiled, we analyse which of the consoles seems like the stronger competitor based on what we know so far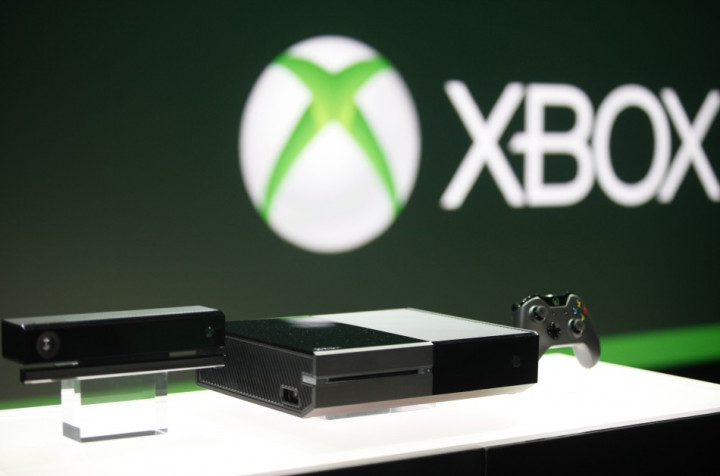 So, the next generation console race has officially started. Sony has its PlayStation 4, Microsoft has its Xbox One, but which is the better proposition? Based on what we've seen so far, here's how we think the next console race is shaping up.
Games
Sony's console is very game-centric. At the launch event, first-party titles like Killzone and Infamous were wheeled out, as were plenty of third-party developers like Capcom, Ubisoft and Bungie. Even indies were represented thanks to Braid creator Jonathan Blow. The idea is that developers have been asked what will make life easier for them and the PS4 is the answer.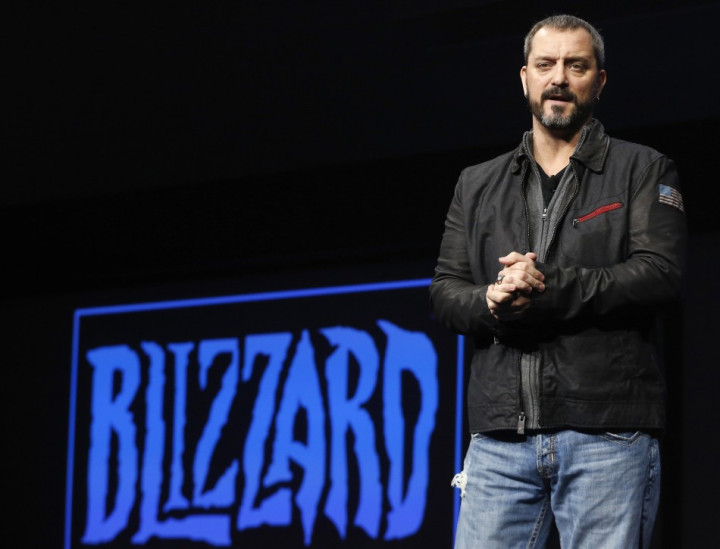 Based on the launch event, the Xbox One could hardly be more different. It was 30-minutes into the hour-long presentation before any games were on show and the majority that were eventually unveiled were predictable franchise continuations like FIFA, Call of Duty and Forza. The lion's share of stage time went to discussing the One's video and internet features; there was a lot of talk about "reinventing the living-room."
So far, then, Sony has it on games. The all-in-one box must seem an attractive idea to hardware developers since it lets them put their brand on people's TV usage, internet, music and streaming. But everyone has these devices already, either through a laptop, tablet, smartphone or existing game console (both the PS3 and 360 handle music and video just fine.)
Microsoft has promised 15 exclusives are in development for the One and that more will be revealed at E3 on 11 June. For now, though, the company is holding a machine that's more set-top box than game console and like with the PS3 last generation around, it's hard to tell who it's aimed at.
Video, social and extra features
Ostensibly, this is the Xbox One's bread and butter. By connecting it to your existing cable, digi-box or whatever, you can browse TV stations using the motion controls or voice commands, enabled by the new Kinect. Microsoft has also partnered with NFL and ESPN to allow you to control replays, view game stats whenever you like and even compare your fantasy league team to the performance happening in-game.
Other functions include a game recording and share feature similar to the PS4 controller's Share button and a new "trending" screen which finds and recommends movies and TV based on what other One users are watching. But these are just minor optimisations. Like Sony with its PlayStation Network-based social network, a lot of the One's video line-up feels gimmicky and tacked on.
It's hard to differentiate the two machines here: Both Sony and Microsoft are guilty of sellotaping fandangos to their game consoles in order to reach this elusive, vaporous market of Everyone. And the fact is that market doesn't exist. People who don't play videogames aren't buying game consoles to watch TV on, or browse the net, or chat with friends.
The One might have Skype tightly integrated, but the only people who are going to use it are people who are already on the machine to play something and right now, it seems there's nothing to play. That goes for Sony as well, which despite showing off a lot of games, didn't have much exciting on display.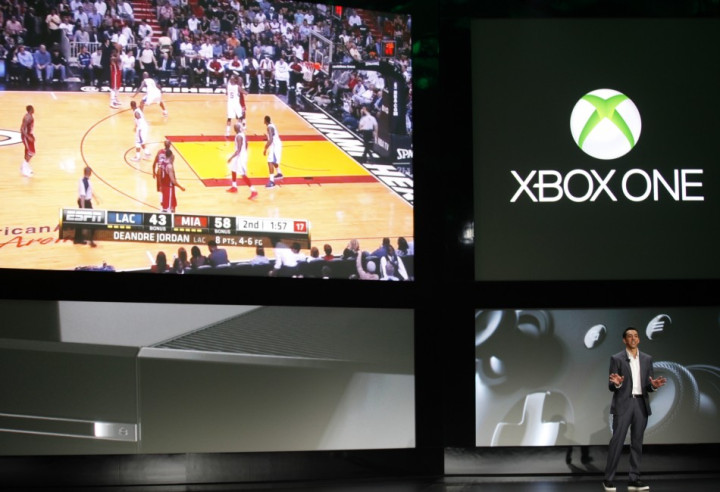 By comparison, both machines feel distracted and over-encumbered by pan-flash, insignificant bells and knobs. They could both do with dialling back all this video stuff and shooting more accurately for the game playing market. There's not much between them here.
Hardware
For now, Xbox has it on hardware, insofar as Microsoft has actually shown the console. The One has 8GB of RAM, same as the PS4, plays Blu-Rays, also like the PS4 and has a 500 GB HDD (the PS4 HDD hasn't yet been announced). It also comes with the new ultra-sensitive Kinect included and a redesigned controller which, apparently, has 40 optimisations over the 360 joypad, though details on those are still unrevealed.
The always-online myths have been debunked as well thanks to an interview with Microsoft's Head of Interactive Entertainment Media Don Mattrick: "No, you don't always have to be connected," Mattrick told SpikeTV, via Gamespot. "Gamers can calm down; we've got you covered."
Backwards compatibility is out though, sadly; the new x86 architecture won't allow it. Microsoft needs to come up with some alternative. Sony has its streaming service GaiKai allowing users to play old games on the PS4, so it's likely the One will have some kind of equivalent further down the line.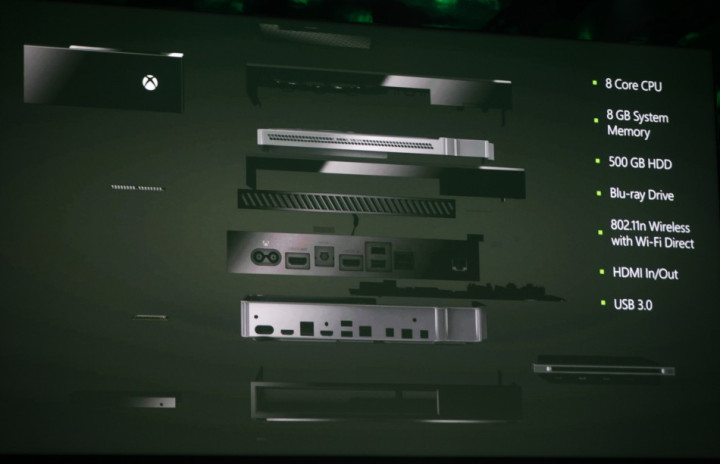 Regardless, the Xbox One still pips on hardware by default, since all we've seen officially of the PS4 console is the new Dual-Shock with its Share button, Lightbar and Trackpad. Again, like with video streaming, those features feel a little superficial and unimpressive. The quicker game streaming is a smart move by Sony, but with the new Kinect and big HDD, the One, right now, looks like the more appealing hardware prospect. However, it'll need some kind of backwards compatible solution to keep that lead.
Release date and price
The PS4 is coming to Asia and America before the end of 2013 though no prices are known yet. Originally, it was going to launch in the UK and rest of Europe in early 2014, but the rumour mill now says that the PS4 will launch here as well before Christmas 2013 as Sony looks to beat Microsoft to the market.
The One, as well, will launch worldwide before the end of 2013, so unlike the last console generation, where the 360 was released more than a year before the PS3, we're looking at two consoles going neck and neck at the same time. Price, then, will be important, but it's all speculation right now. A 60GB PS3 set you back £425 when it launched in 2007, while the Xbox 360 was much cheaper, just £279.99 for a 20GB model. It's hardly likely we'll see the same disparity this time, as for all intents and purposes, the consoles seem similar in terms of hardware and features.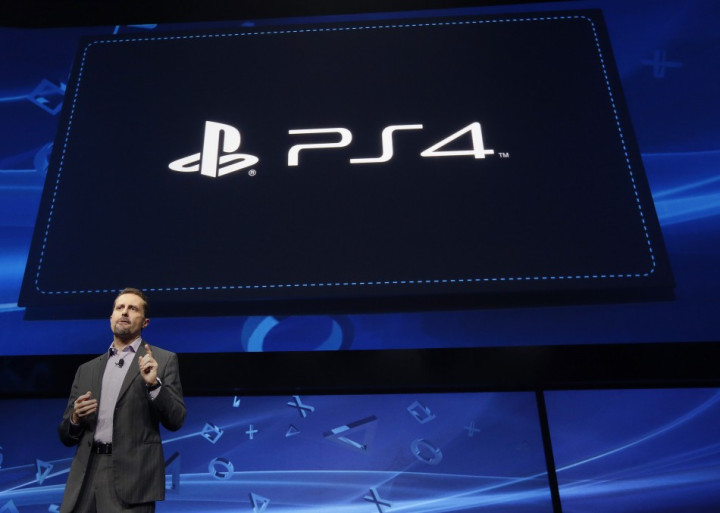 Nevertheless, we'd wager on the PS4 being cheaper. The One has that Kinect included which will likely bump up the price and just going on its tighter focus on games, the PlayStation seems like the more streamlined machine, eschewing (at least more-so than Microsoft) bundled in extras that will cost you extra. Neither machine, though, will set you back the same as PS3 would have done; the leap in graphics technology is not so large this time. Somewhere between £250 and £300 feels right, with the One definitely carrying the heftier price tag.