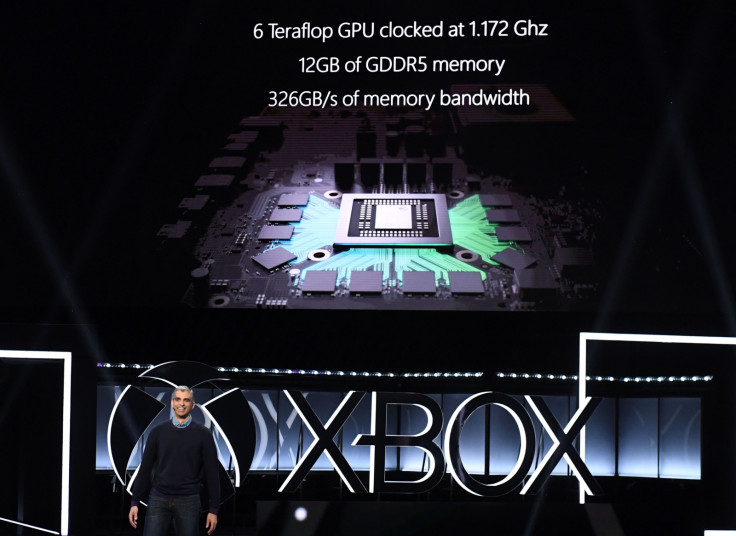 According to Xbox boss Phil Spencer, gamers won't have to wait much longer to put down their pre-orders for an Xbox One X, Microsoft's 4K-supporting super-console once codenamed Project Scorpio.
Fans have been waiting for pre-order plans to be announced since the Xbox One X's grand unveiling at this year's E3 in June, ahead of its anticipated release in November.
In response to a fan query on Twitter, Spencer said: "Our plan is set for this.
"All approvals are done so now just landing the announce with all the info, won't be too much longer."
Answering a follow-up question, Spencer revealed the console may be bundled with 4K, HDR-enabled television.
"Yea, you've seen some of these with [Xbox One] S and I'm sure you'll see some with X," he said.
Xbox One X will set you back £449.99 ($499.99) when it launches on 7 November alongside Xbox exclusive Crackdown 3. By launch, exclusive racer Forza Motorsport 7 will have also been released.
The console will have a wealth of 4K support upon release, with Microsoft exclusives State of Decay 2 and Sea of Thieves set for release next year. Below are the console's impressive specs.
Xbox One X Specs
| | |
| --- | --- |
| CPU | Eight custom x86 cores clocked at 2.3GHz |
| GPU | 40 customised compute units at 1172MHz |
| Memory | 12GB GDDR5 |
| Memory Bandwidth | 326GB/s |
| Hard Drive | 1TB |
| Optical Drive | 4K UHD Blu-Ray |