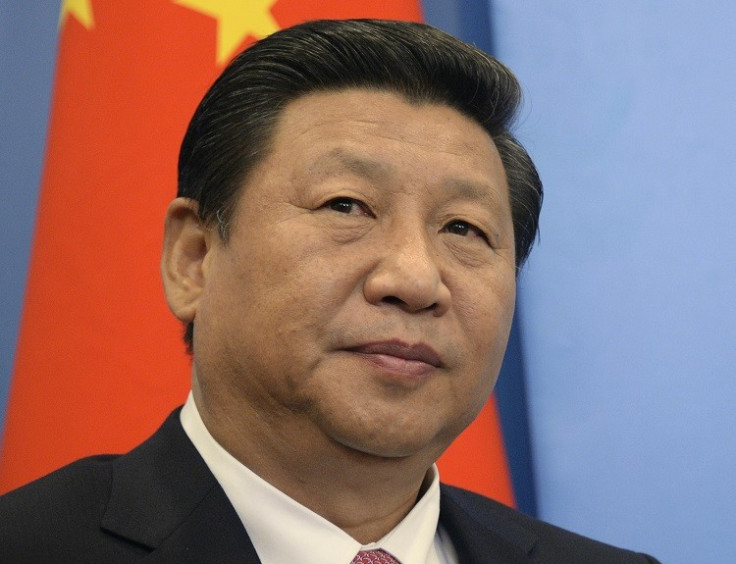 What, or rather who, is the link between the small town of Muscatine, Iowa, and Zhengding County, Hebei, China?
The answer is China's current Paramount Leader, Xi Jinping. Confirmed as China's head of state on 14 March 2013, Mr Xi when in his early thirties served as the Communist Party of China (CPC)'s Committee Secretary for Zhengding County between 1983 and 1985. During his tenure in May 1985 he was sent as part of a delegation to study American agriculture to the town of Muscatine and there spent a fortnight in the home of the Dvorchak family and researching at the farm and products business of Roger and Sarah Lande.
Whilst on an American trade mission to China in the autumn of 2011, Iowa's Governor, Terry Branstad, invited then Vice-President Xi to visit Iowa, the state now "twinned" with China's Hebei Province, and received a very delighted and positive response.
On a visit to the USA in February 2012, Xi Jinping renewed his links with the Dvorchaks, Landes and other members of the Muscatine community whom he addressed as "Old Friends" and generally charmed his Iowan listeners whether they were townsfolk or attending State and Federal dignitaries.
Although a "princeling" (a child or grandchild of high-ranking former leaders) like recently disgraced and imprisoned for life Bo Xilai, Xi's path to the pinnacle of power in China has been sufficiently more diverse as to give him a broader outlook to life within China's varied regions and, like his American trip, gaining a taste of the world outside his Communist confines.
Since taking charge, President Xi identifies the greatest threat to the CPC's continued hegemony in the country as the widespread corruption, too frequently visibly on display, which pervades many of those in positions of authority. This is to be found not simply amongst high-ranking Party members (and/or their offspring) but within the lower echelons too and the various police and security forces which provide the physical muscle.
The result is alienation between the rulers and the ruled. There is a deep and growing cynicism emerging between the majority of the population for whom life is still a struggle and individual CPC members who can count their assets, or those of their family, in millions and if some reports are to be believed, billions. Time to reconnect with the people Mr President!
Dexter Roberts for Bloomberg, writes on 03 October that at the end of September, Party officials met in Shijiazhuang, the capital of Hebei Province, to discuss their shortcomings in Maoist-style self-criticism sessions. Under the watchful eye of President Xi, senior Party members admitted to sins ranging from "excessive ambition to detachment from the people."
Mr Roberts quoted from a Xinhua News Agency bulletin released on 25 September that President Xi warned those assembled:
"Formalism, bureaucracy, hedonism, and extravagance...are undesirable work styles (that are) harmful, stubborn in nature, and prone to relapse...", adding: "Party members and officials should be taught to look in the mirror, straighten their attire, take a bath, and seek remedies."
Riveting stuff to enthuse the 85 million-strong Party members, no doubt, but such navel gazing is far from the everyday concerns of the vast majority of China's 1.3 billion people - and does not even begin to address the problems of corruption and the abuse of power.
Those seeking meaningful reforms and greater personal freedom, even if not democracy as the West would understand the term, are already pessimistic about Mr Xi who seemed to give the promise, when still Vice-President, of so much more.
Canny and pragmatic, Xi Jinping was always a compromise candidate between competing factions of the ruling elite. Ever a Party man and chosen as a "safe pair of hands", he is shrewd enough to recognise that despite an army, millions strong, of censors and internet jammers, corruption is and always has been China's great Achilles heel.
In June this year Xi attacked the extravagant lifestyle of many of the Party faithful, reminding them that: "Winning or losing public support is an issue that concerns the CPC's survival or extinction".
Despite the very high profile cases of late surrounding the ex-Mayor of Chongqing, Bo Xilai and ongoing investigations concerning high-ranking associates, President Xi could and should also address abuses much further down the food chain.
In an article on 27 September, Leo Timm of New York based Chinese news/web paper Epoch Times, reports the anger felt by the family, friends and supporters of Xia Junfeng a former street vendor, who was summarily executed on 25 September in Shenyang for killing two urban law enforcement officers - "chengguan".
Mr Xia's defence counsel claimed that he had acted in self-defence after sustaining a beating and the damage of his equipment. The beating continued when he was taken to the police station and "fearful for his life", he drew a knife from his pocket, killed the two officers and wounded a third whilst sustaining injuries himself in the fight.
Citing various laws from China's Criminal code, Mr Xia's supporters are asking, with other issues, why was his family only informed at 5am on the morning of his execution that they were permitted to make their last farewells shortly before sentence was carried out? Mr Xia told his wife in his last hour that he had never made a guilty plea, contrary to what the police claimed, and the City of Shenyang's Procurator's Office should have been given three days notice by the local court of any pending execution.
Mr Xia's widow, Zhang Jing, continues to protest his innocence and a number of lawyers have apparently signed a statement questioning irregularities in the case. With the deceased having been cremated very shortly after execution, many suspect that Xia, "like many other Chinese convicts", may be a victim of organ harvesting.
Using the internet the case has aroused much criticism with many comparing Mr Xia's treatment to that accorded Gu Kailai (the wife of Bo Xilai who was given a suspended death sentence and life imprisonment for the murder of a British businessman).
It appears that there was some hesitation in the court finally and so swiftly agreeing to Xia's immediate execution with some reports hinting that the judge was coerced and Associated Press on 25 September claimed that the defence was refused a final appeal to question contentious prosecution evidence and contradictions in their case. This led to a group of 25 human rights lawyers issuing this statement:
"We protest that the Supreme Court (presumably of Shenyang) ratified the death sentence and ordered an immediate execution in a case where doubts remain."
One other feature of the case should be pointed out and explain some of the unease: the incident happened in May 2009!
The New York Times meanwhile quoted Mr Tong Zongjin of the Chinese University of Political Science and Law in Beijing which neatly sums up President Xi's and China's jurisprudence dilemma:
"If Gu Kailai can remain alive after poisoning someone to death, then Xia Junfeng shouldn't be put to death. It might be a flimsy dream to insist that everyone be treated equally before the law, but it's nonetheless unseemly to turn this ideal into a joke."