Xiaomi Mi Note users can now enjoy the latest build of Android 5.1.1 based MIUI ROM on their device, together with full customised TWRP and CWM recovery, and credit is due to popular MIUI forum member Ivan, who has created this ROM.
The Mi Note users no longer have to rely on bloatware filled and poorly compiled builds of Android, thanks to the newly released Android 5.1.1 based MIUI ROM with dual SIM support.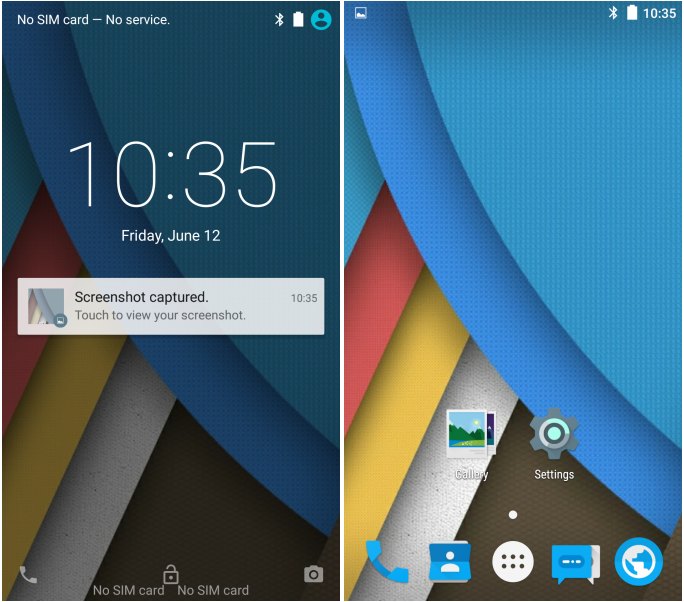 It is ascertained that some users have reported issues with switching data from one SIM to another, as they had to turn on/off the airplane mode, before they could continue to download or use data services on the phone.
Those who do not understand the Chinese UI script with the TWRP software are advised to try the English version of CWM recovery with working dual boot capability.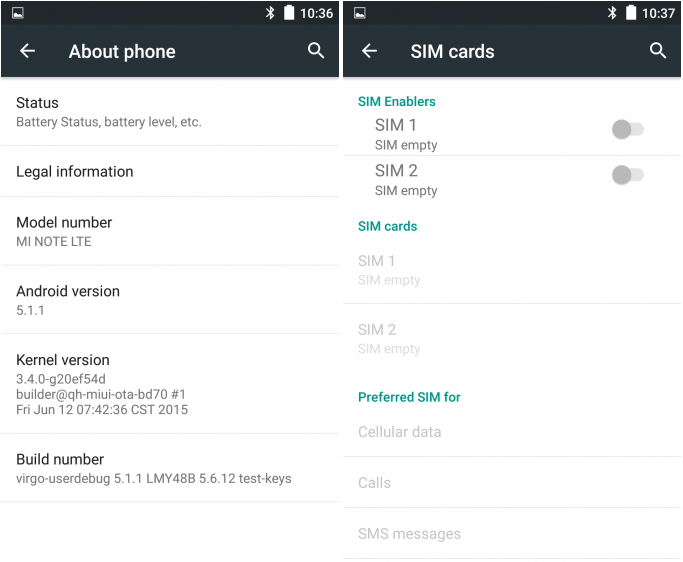 However, as this MIUI ROM is still in its early stages of development, it may harbour a few untested bugs or broken features. A few known bugs and fixes are listed below:
A known bug exists with switching data services between two SIMs, while using this phone. You can temporarily try switching airplane mode on or off to resolve this issue.
It is not yet possible to take pictures while recording a video in 4k resolution. However, this feat is possible with 1080p videos.
The system sensor might be unresponsive on first use. Just reboot your phone to resolve the issue.
Interested Mi Note users can go ahead and flash this ROM in a few simple steps as outlined below. IBTimes UK reminds readers that it will not be held liable for any damage to device during or after the ROM installation. Users are advised to proceed at their own risk.
Downloads Required
CWM Recovery for Xiaomi Mi Note (English version)
Android 5.1.1 MIUI ROM for Xiaomi Mi Note
TWRP recovery for Xiaomi Mi Note (Chinese version)
Brief steps to flash Android 5.1.1 MIUI ROM on Xiaomi Mi Note
Install the necessary ADB and Fastboot tools on your computer, and download the MIUI ROM to the computer's desktop.
Connect the phone to computer via USB cable.
Power off the phone and then boot it into fastboot mode by pressing and holding Volume Down and Power buttons together.
Then enter the following commands to flash the ROM you downloaded earlier to your computer:
fastboot flash recovery twrp-MiNote-2015-03-19-recovery.img
fastboot boot recovery twrp-MiNote-2015-03-19-recovery.img
Note: When you first boot into recovery mode, it will still be loading the system 1 image. Just wait until the system 1 is fully accessible, then select the image and reboot.
Once you have rebooted with system 1, you are inside the recovery screen.
Now choose Wipe Data to clear all user data. Do not perform 'format data' under Advanced option.
Return to main Recovery page and then choose the installation zip file.
Follow the onscreen instructions to complete flashing the ROM. Note: Alternatively, advanced users can employ the sideload method via ADB option under Advanced menu in recovery.
[Source: MIUI forum via XDA]