Xiaomi Mi Smart Scale - £10 weighing scale adds to connected ecosystem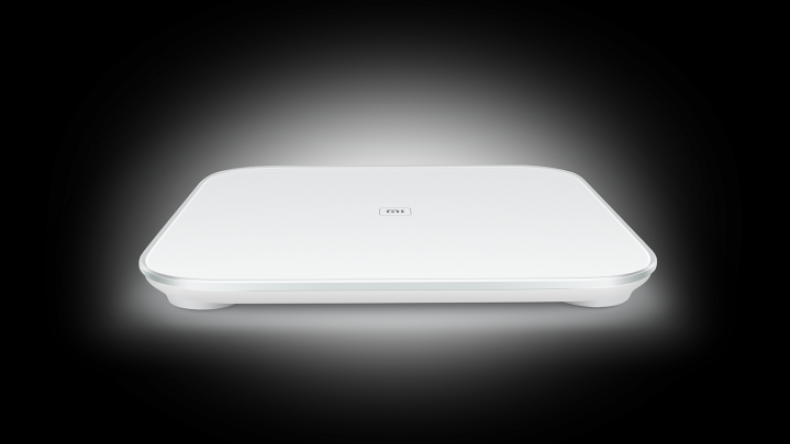 Xiaomi, a Chinese company best known for its smartphones, has expanded its connected device line-up with the launch of the Mi Smart Scale which will cost just CN¥99 (£10.80).
The smart weighing scale, which will work with the company's Mi Fit smartphone app, is part of Xiaomi's growing connected eco-system of products which have the company's smartphones at its heart.
The Mi Smart Scales, which were leaked online ahead of the launch, were unveiled by the company's CEO Lei Jun at a special event in Beijing to mark the upcoming fifth anniversary of the company's founding on 6 April, 2010.
The new weighing scales feature a clean and simplistic look which is in keeping with Xiaomi's design aesthetic and features a simple LED panel on the front which shows your weight.
The Chinese internet company claims that the scale is so sensitive that it can track your weight to within 50g and will be able to tell the difference in your weight after you have drunk a bottle of water.
As well as tracking your weight, the Smart Scale will be able to track you body mass index (BMI) and it will connect with both iOS and Android devices using Bluetooth 4.0.
Using the Mi Fit app will allow one Mi Smart Scale to track the weight of up to 16 users at once. The scales will also complement the company's budget fitness tracker - the Mi Band - which costs just £8.50.
Smart plugs
Xiaomi announced earlier this month that it would launch an online store in Europe selling its accessories - but not its smartphones - but there is no indication yet if the Mi Smart Scale will be available when it does launch.
There are already a number of connected weighing scales on the market, including products from fitness-orientated companies Fitbit and Withings, but these cost up to £100. Fellow Chinese company Meizu announced its own smart weighing scales in January, which will be manufactured in partnership with Haier, though pricing for that product is unknown.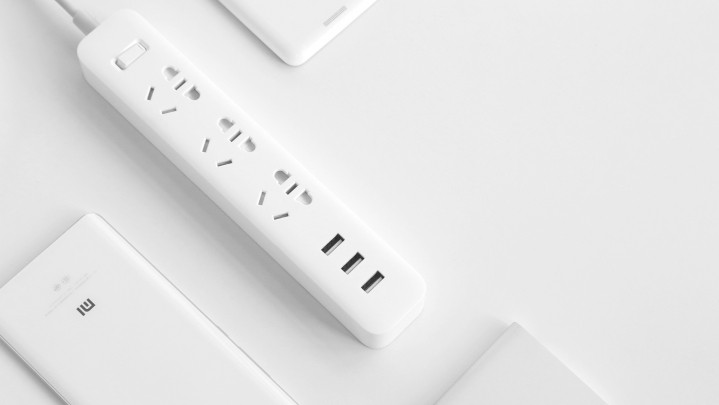 The Mi Power Strip includes three USB ports alongside three conventional ports
Xiaomi
Xiaomi also unveiled the Mi Power Strip, which the company says is as small as a pencil case but features three USB ports with quick charging feature as well as three conventional power sockets - all of which have surge protection. The "smart" extension lead will cost just CN¥49 (£5).
The company already sells a hugely popular range of portable power chargers which it has confirmed will be among the initial range of products it sells in the US and Europe.
Xiaomi, which has made its name as a smartphone company, is eager to evolve into a company which places the smartphone at the heart of a connected ecosystem of smart devices including wearables and smart home products.