China-based Xiaomi and OnePlus are two relatively new entrants into the world of smartphones. Both the brands had succeeded in capturing attention even before their respective handsets were launched.
Although the two smartphone brands are well-known for their affordable devices, both have their own set of flagship high-end smartphones, which have succeeded in capturing the fancy of buyers across the world. Prominent among these handsets include the Xiaomi Redmi Note 2 and the OnePlus 2.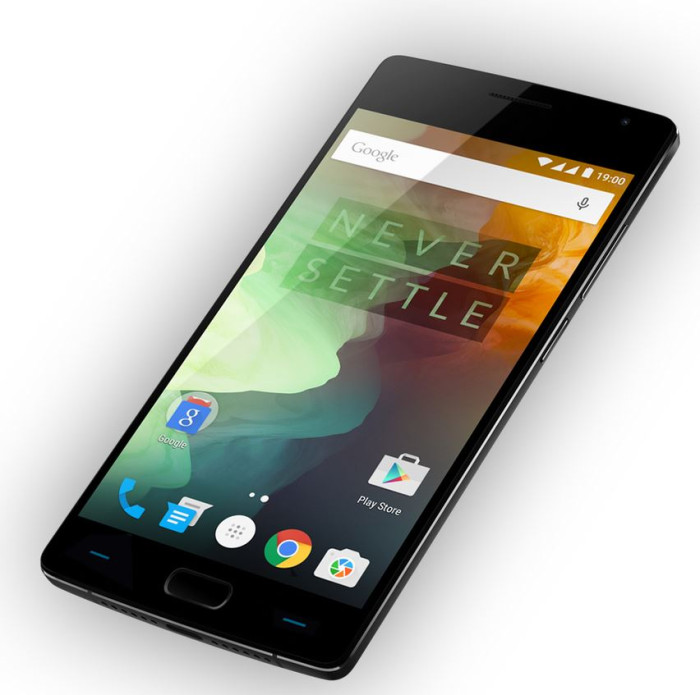 Both Xiaomi Redmi Note 2 and OnePlus 2 are recent releases and could be considered worthy replacements for top-end smartphones of reputed brands, when their key technical specs are considered. Due to this, the devices also theoretically fall into the value-for-money segment.
With intense competition between Xiaomi's Redmi Note 2 and OnePlus' OnePlus 2, a technical specs-wise comparison is warranted at this point in time. This comparison should let prospective buyers make an informed purchase decision.
Xiaomi Redmi Note 2 vs OnePlus 2
Display
Xiaomi's Redmi Note 2 features a comparatively large 5.5in full HD 1080x1920 display, along with 401 pixels per inch (ppi) density which is almost identical to the OnePlus 2's 5.5in 1080x1920 screen with pixel density of approximately 401ppi. With identical display aspects, both the smartphones should offer virtually the same degree of sharpness when objects are displayed on the screen. Both the smartphones boast multi-touch and 16 million colours.
Hardware
Xiaomi's Redmi Note 2 incorporates two octa-core Coretx-AS53 CPU's clocked at 2.0GHz and 2.2GHz respectively. These are embedded within a MediaTek MT6795 SoC. The internal storage of the smartphone varies based on the processor configuration.
On the other hand, OnePlus 2 also features dual-CPUs, a 1.56 GHz quad-core Cortex-A53, and a quad-core Cortex-A57 processor clocked at 1.82 GHz. This octa-core assembly is embedded within the Qualcomm Snapdragon 810 SoC. Unlike the Redmi Note 2, internal storage here does not vary as per processor configuration.
Comparing the technical aspects of both processors, the Redmi Note 2 gets brownie points, due to its more recent Qualcomm Snapdragon 810 SoC. This, combined with the two octa-core CPUs, should offer comparatively faster performance and instruction processing capability, than the Redmi Note 2's MediaTek MT6795 SoC and combined octa-core processors.
Memory
Redmi Note 2 is classified on its internal storage that consists of 16GB and 32GB variants with each variant featuring a 2GB RAM. The 16GB edition is driven by the 2GHz CPU, while the 32GB edition features the 2.2 GHz processor. However, only the Chinese variant of Xiaomi's Redmi Note 2 features a MicroSD card slot for expansion of internal storage (16GB by default in this version) expandable up to 32GB.
In contrast, OnePlus 2 lets buyers choose between a 16GB (with 3GB RAM) and 64GB (with 4GB RAM) internal storage variants. The smartphone does not support expansion of internal storage via MicroSD card.
Camera
Both the Xiaomi Redmi Note 2 and OnePlus 2 feature an identical 13MP rear camera that features an LED flash. For video capture, the new Redmi Note offers 1080p@30fps, whereas the new OnePlus supports 2160p@30fps, and 720p@30fps. A 5MP rear camera adorns the smartphones as well.
Battery
The Xiaomi Redmi Note 2 is powered by a 3,060 mAh Lithium-Polymer battery that is claimed to offer a talktime of up to 11 hours and 30 minutes on 3G. On paper, OnePlus 2 features a comparatively superior 3300 mAh fixed Lithium-Polymer battery. However, the exact talktime offered by the battery is unknown at this point in time.
Release date, price and availability
The Redmi Note 2 is currently available for purchase only in China (via online flash sales) for CN¥799 (£79, $125, Rs 8,136). The smartphone is yet to hit other geographical regions across the world.
On the other hand, the OnePlus 2 requires buyers to possess an invite. However, for prospective buyers fretting about procuring invites, multiple third-party e-tailers are currently offering the handset with worldwide shipping. The average price of a OnePlus 2 handset, with these e-tailers is $359 (£229, Rs 23,849).
Verdict: Both the Redmi Note 2 and OnePlus 2 offer fairly identical technical specs that complement their respective price tags, but the new Xiaomi Redmi Note could outdo the new OnePlus due to its price tag that should offer greater value-for-money than the OnePlus 2.