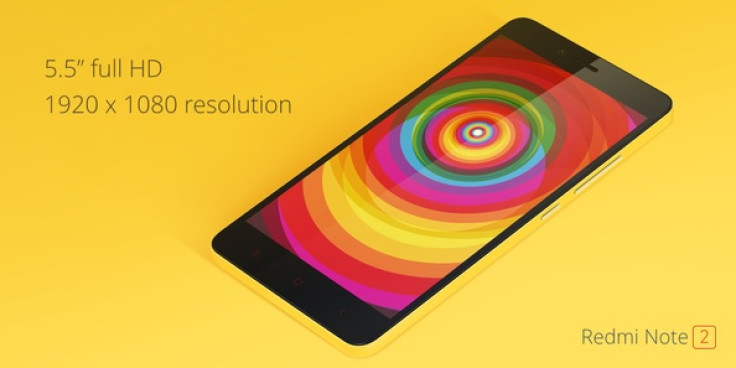 Chinese smartphone brand Xiaomi's Redmi Note 2 was launched on 13 August targeting the budget conscious buyer.
The Redmi Note 2 has been priced at £79 ($123) and around 800,000 units of the smartphone were reportedly sold during the first online flash sale held in China. With the Redmi Note 2 set to be launched in more countries around the world, the handset comes under intense competition from other similarly priced devices.
Lenovo's K3 Note consists of similar technical specifications as that of Redmi Note 2 and falls in the budget-friendly category, as it is priced at £126.
As Chinese smartphones are usually considered to offer technical aspects suiting budget smartphones, both Xiaomi and Lenovo's flagship devices could break this misconception.
Check out how the Xiaomi Redmi Note 2 and Lenovo K3 Note stack up against one another:
Xiaomi Redmi Note 2 vs Lenovo K3 Note
Display
Xiaomi's Redmi note 2 features a comparatively large 5.5in full HD 1080x1920 display, along with 401 pixels per inch (ppi) density, identical to that of Lenovo's K3 Note. Both smartphones also boast of 16 million colours and multi-touch.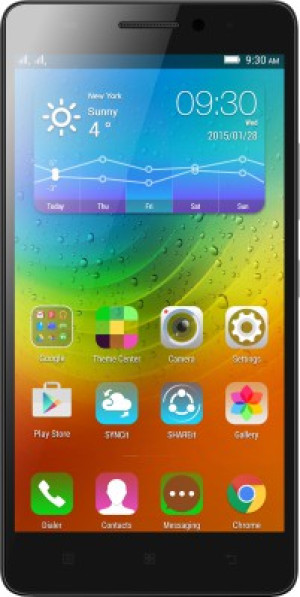 Hence, both the handsets draw level in terms of display quality.
Hardware
Xiaomi Redmi Note 2 is driven by two octa-core Cortex-A53 CPUs clocked at 2.0GHz and 2.2GHz respectively and enclosed within a MediaTek MT6795 SoC with 2GB RAM onboard.
In contrast, the Lenovo K3 Note has an on-board octa-core 1.7GHz Coretx-A53 CPU, within a MediaTek MT6752 SoC. The smartphone incorporates a 2GB RAM.
The Redmi Note 2 edges out the K3 Note with its dual octa-core CPU, which results in faster performance and better instruction processing capability than the single octa-core 1.7GHz Cortex-A53 CPU of the Lenovo K3 Note.
Memory
Redmi Note 2, is classified on its internal storage that consists of 16GB and 32GB variants with each variant featuring a 2GB RAM. The 16GB edition is driven by the 2GHz CPU, while the 32GB edition features the 2.2 GHz processor.
However, only the Chinese variant of Xiaomi's Redmi Note 2 features a MicroSD card slot for expansion of internal storage (16GB by default in this version) expandable up to 32GB.
On the other hand, Lenovo's K3 Note comes only in the 16GB variant featuring a 2GB RAM. Users can however, expand the internal storage up to 32GB.
Camera
Both the Xiaomi Redmi Note 2 and the Lenovo K3 Note feature an identical 13MP rear camera that features an LED flash. For video capture, the new Redmi Note and the new Lenovo Note offer identical specs of 1080p@30fps.
A 5MP rear camera adorns the smartphones as well.
Battery
The Xiaomi Redmi Note 2 is powered by a 3,060 mAh Lithium-Polymer battery that is claimed to offer a talktime of up to 11 hours and 30 minutes on 3G.
Lenovo K3 Note features a comparatively inferior 3,000 mAh Lithium-Ion battery.
Software
Despite being a recent release, Xiaomi Redmi Note 2 runs on the older Android 5.0 (Lollipop) operating platform out of the box, with the more recent MIUI 7 user interface on top.
The Lenovo K3 Note also runs the older Android Lollipop, along with Lenovo Vibe 2.0 user interface on top.
For connectivity, users of both handsets get LTE, HSPA, Bluetooth 4.0, Wi-Fi 2.0 and microUSB.
Release date, price and availability
The Redmi Note 2 is currently available for purchase only in China (via online flash sales) for CN¥799 (£79, $125, Rs8,136). The smartphone is yet to hit other geographical regions across the world.
In contrast, the K3 Note is available for purchase across major geographical regions of the world and has been priced at £126.
Verdict: Both the Redmi Note 2 and K3 Note offer technical specs that complement their respective price tags, but the Xiaomi handset gets the benefit as it incorporates superior hardware aspects and better value-for-money.