China-based Xiaomi and OnePlus are two relatively new entrants into the world of smartphones. Both the brands had succeeded in capturing attention even before their respective handsets were launched.
Although the two smartphone brands are well-known for their affordable devices, both have their own set of flagship high-end smartphones, which have succeeded in capturing the fancy of buyers across the world.
These prominent high-end smartphones are the Xiaomi Mi 4 and the OnePlus One. Both these devices can be considered worthy alternatives to top-end smartphones of reputed brands. These devices also fall into the value-for-money segment.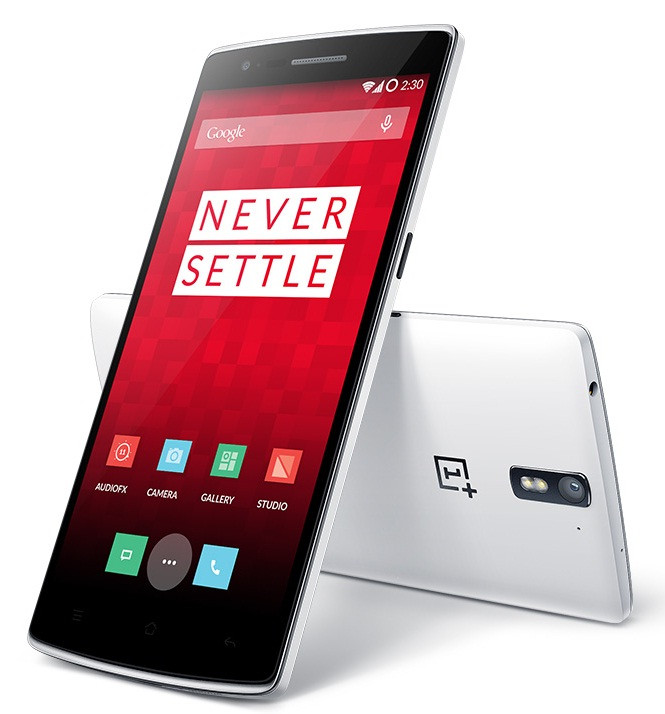 With Chinese smartphones generally considered to cater only to the budget segment, more than the flagship buyers' segment, both Xiaomi and OnePlus could break this conception in terms of offering decent tech-specs (in their flagship smartphones) and affordability at the same time.
Let's see how the flagship Xiaomi Mi 4 and the OnePlus One stack up against one another.
Xiaomi Mi 4i vs OnePlus One
Display
Xiaomi's Mi 4i features a 5in display having resolutions of 1080 x 1920, along with pixel density of approximately 441 pixels per inch (ppi). The smartphone's display is enclosed in Corning's scratch-resistant glass and not in a Corning Gorilla Glass screen protector.
On the other hand, OnePlus One incorporates a comparatively large 5.5in screen having resolutions of 1080x1920 pixels and pixel density of approximately 401 ppi. Unlike the Mi 4i, the One is protected by the Gorilla Glass 3 display protector.
Both the smartphones boast multi-touch and 16 million colours.
Comparing the display technicalities, it is clearly evident that both smartphones draw level as far as providing a decent display is concerned. The OnePlus One does not get any brownie points just because it has a bigger display than the Mi 4i.
In fact, users should observe sharper images forming on the Mi 4i's screen by virtue of the smartphone's 441 ppi pixel density which is superior in comparison to the One's 401 ppi pixel density.
Hardware
Xiaomi Mi 4i has onboard a 1.7GHZ quad-core Cortex A53 and 1.1 GHz Cortex A53 CPUs over a Qualcomm MSM8939 Qualcomm Snapdragon 615 SoC. The smartphone features 2GB RAM inside the hood.
On the other hand, OnePlus One is driven by a 2.5GHz quad-core Qualcomm Snapdragon 801 processor; the smartphone also features 3GB RAM onboard.
The Mi 4i emerges as a clear winner as far as offering a decent and speedy computing user experience is concerned by virtue of a combined octa-core processor experience.
Memory
The Xiaomi Mi 4i features 2GB RAM onboard; and this in combination with either of the quad-core SoCs of the smartphone, should allow users to utilise it for a comparatively decent degree of high-end gaming.
The smartphone offers only 16GB of internal storage by default and there is no option to insert an external MicroSD card.
On the other hand, OnePlus One lets users choose between a 16GB and 64GB internal storage variant having 3GB RAM by default. One lopsided aspect here, like Xiaomi's Mi 4i is that the smartphone's internal storage area is fixed and there is no provision for expansion via external MicroSD card.
Camera
Both the Xiaomi Mi 4i and OnePlus One feature an identical 13MP rear camera that offers dual-LED flash.
For video capture, the Mi 4i offers 1080p@30fps, 480p@120fps.
In contrast, the OnePlus One's 13 MP rear camera offers 2160p@30fps, 2160p(DCI)@24fps, 1080p@60fps, 720p@120fps video recording; thus out-stepping the Mi 4i.
Like their identical rear cameras, both the Mi 4i and One offer users a 5MP front camera.
Battery
Xiaomi Mi 4i is driven by a fixed 3120 mAh Li-Ion battery that is claimed to offer users a 35-hour talktime when connected to 3G networks.
On the contrary, OnePlus One is powered by an almost identical 3100 mAh Li-Po battery that is non-removable.
Comparing the technical aspects of their batteries, both the smartphones draw level as far as offering decent battery juice is concerned.
Software
Xiaomi's Mi 4i, being a recent release, enjoys the Android 5.0.2 (Lollipop) privilege along with Xiaomi's newer MIUI 6.0 on top; whereas the OnePlus One runs CyanogenMod 11S which is built on Android 4.4.2 (KitKat). Users of the One are eligible to receive an upgrade to CyanogenMod 12 (based on Android Lollipop).
Considering the out-of-the-box software environment, Xiaomi's Mi 4 beats the OnePlus One hands-down.
For connectivity, users of both handsets get LTE, HSPA, Bluetooth 4.0, Wi-Fi 2.0 and microUSB.
Release date and price
Xiaomi's global smartphone, the Mi 4i is currently available for purchase (through official channels) in India where the handset costs Rs 13,000 (£135, $204). Prospective buyers in other countries can procure a Mi 4i (16GB variant) through third-party e-tailers for $234 (£149).
The OnePlus One being an older release is available for purchase (now without invites) worldwide for £225 ($353, Rs 22,560).
Going by their technical analysis, both the Xiaomi Mi 4i and OnePlus One draw level in most of the technical aspects; but buyers can accord the benefit of doubt to Xiaomi's Mi 4i if a feature-filled value-for-money device is what they are looking for, rather than a simple high-end smartphone.