Sony's new large-screen smartphone, the Xperia Z Ultra is expected to hit the stores in UK on 13 September. Prior to the market launch, the battery tests of the handset are out revealing its performance.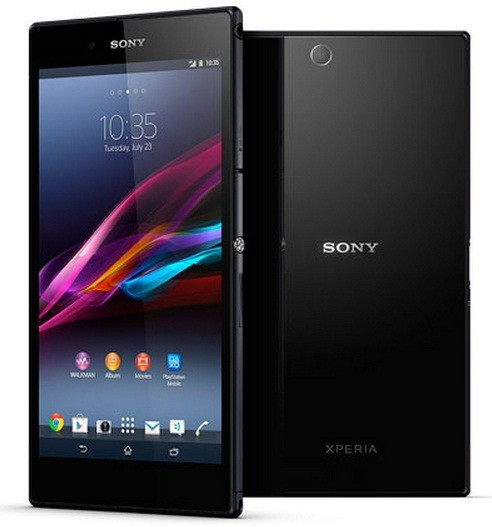 The Xperia Z Ultra is company's first handset to incorporate a full HD TRILUMINOUS display powered by latest X-Reality for mobile picture engine. It uses Snapdragon 800 chip featuring a quad-core krait 400 processing unit clocked at 2.2GHz. Besides, the ultra-slim handset packs a 3050mAh battery, which offers a decent endurance capacity, according to the series of battery tests conducted by GSMArena.
In the 3G call test, the Xperia Z Ultra jumped to the second place with a talk time up to 24 hours and 23 minutes. Although, it could not beat Huawei Ascend Mate, which grabbed the first position in the test while offering the longest talk time up to 25 hours and 12 minutes.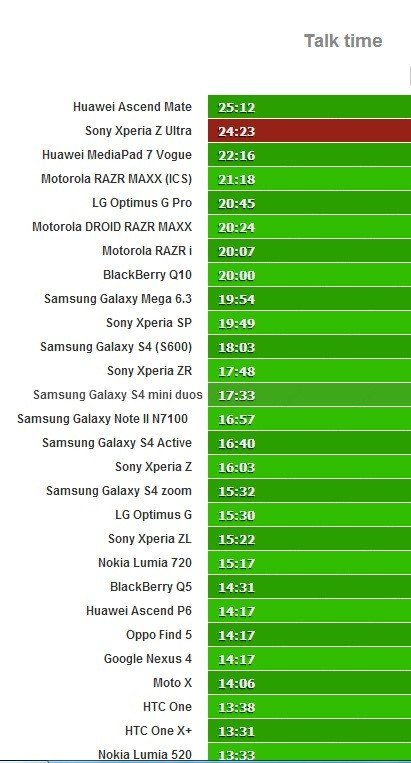 The web browsing test was not impressive as the talk time. The battery of Xperia Z Ultra went flat after five hours and 23 minutes of web browsing. Sony's another Xperia series handset, the Xperia ZR outlived all rival smartphones in the list with a web browsing for 11 hours and 20 minutes. The large-screen handsets such as Galaxy Mega 6.3 and Ascend Mate both offered browsing over eight hours.
The Xperia Z Ultra, as the results suggest, offered video playback up to eight hours and 45 minutes. There was a marginal difference between the video playback life of Xperia Z Ultra and Galaxy Mega 6.3, which stayed for eight hours and 34 minutes in the same test. But Huawei Ascend Mate was approximately three and half hours ahead of the Z Ultra. Motorola's Razr Maxx running on Ice Cream Sandwich was the winner in the battery test with 16 hours and 35 minutes of video playback.
The Xperia Z Ultra scored a decent endurance rating of 52 hours, which means the device can run for 52 hours on a single charge given one hour each for talking, web browsing, video playback and leaving the phone in standby mode for the rest of the time.
Also read: Xperia Z1 offers twice the official talk time, suggest battery tests