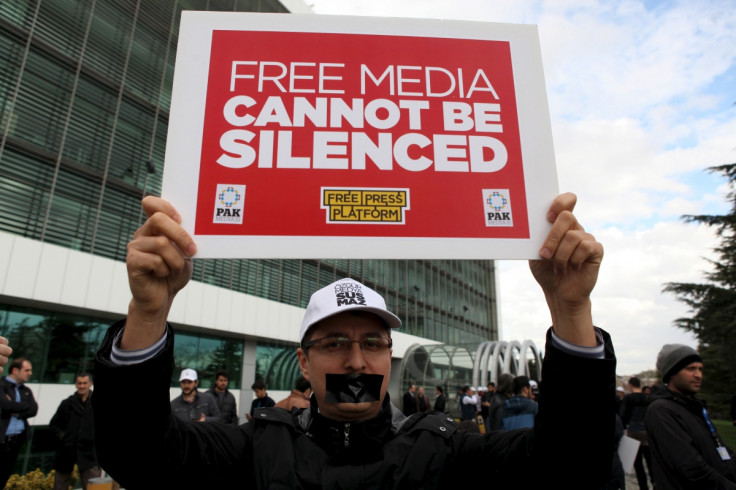 Of all the media professionals detained around the world, almost a third of them are in Turkey. The country has become the worst place for media professionals in the world following the post-July coup crackdown.
The yearly census conducted by the Committee to Protect Journalists (CPJ), a non-profit organisation working to defend press freedom, found 259 imprisoned journalists around the world, compared to 199 the previous year.
The report highlighted that 2016 has been the worst year for media freedom since records began in 1990, even though the numbers of journalists imprisoned do not include journalists who have disappeared or are held captive by non-state groups.
In Turkey, there were at least 81 journalists in jail as of 1 December, all facing anti-state charges. The security crackdown following the 15 July coup attempt was partially to blame for the result, but the report highlighted that media freedom in the country had been at stake for longer than that.
While after the failed coup Turkish President Recep Tayyip Erdogan's government detained more than 100 journalists and closed down at least 100 news outlets, the rate of press freedom violations in Turkey had already moved the CPJ to monitor the media crackdown in March with a project called "Turkey Crackdown Chronicle."
"In Turkey, media freedom was already under siege in early 2016, with authorities arresting, harassing, and expelling journalists and shutting down or taking over news outlets," the report said.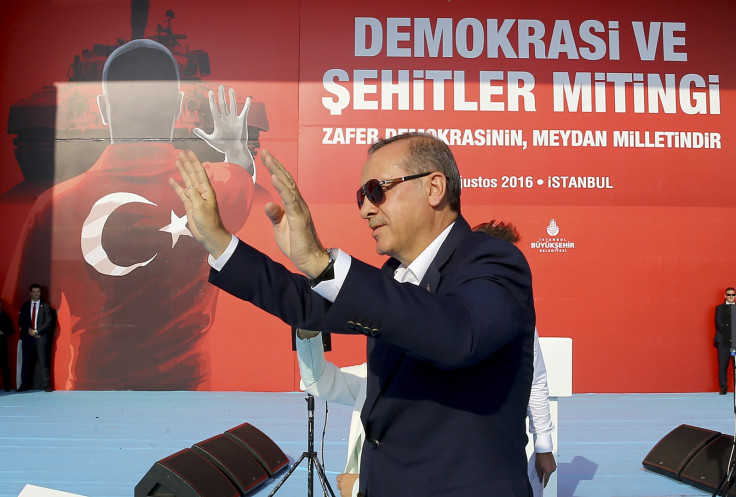 In the coup aftermath, more than 110,000 people in the military, civil service, judiciary, in the press and in teaching positions, have been suspended, sacked or arrested and awaiting trial.
Turkey's ranking tops China, who had been the worst offender for the two previous years. In China, 38 journalists were in custody on 1 December, but the trend on media freedom in the country remains worrying: "In recent weeks, Beijing deepened its crackdown on journalists who cover protests and human rights abuses," the report said. China was followed by Egypt, with 25 journalists incarcerated.
Eritrea and Ethiopia complete the top five worst offenders which, for the first time in eight years, did not feature Iran. The report said that is because many of those sentenced in a post-election crackdown in 2009 served their sentences and were released, but eight journalists remain imprisoned in Iran.
Seven Palestinian journalists are instead held in Israel. Four journalists worked at Al-Sanabel radio station, which the Israeli authorities accused of inciting to violence, while the other three are held without specific charges.
Responding to a request from the CPJ, the Israel Defence Force's public appeal office said their detention was "a preventative measure taken to neutralise a security threat that could not be addressed by criminal trial because of classified information", but without specifying the charges or the organisation the individuals were suspected of involvement.
Vietnam, Bahrain and Saudi Arabia also feature in the least of the 10 worst media freedom offenders.