Weeks of violent conflict have left many Yemenis hungry, trapped in cities and villages with food stocks running low and severe fuel shortages, World Food Programme spokesperson Challiss McDonough said.
In the worst-hit areas such as Sana'a, Aden and Lahj, businesses, shops and food markets are closed and the supply of water, wheat and other essentials has been seriously disrupted. Many people are fleeing to rural areas.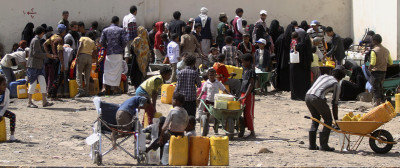 In areas where the situation is relatively stable, traders are either hoarding food or selling it at exorbitant prices. Reuters interviewed a man who said that a 50kg bag of flour which would have cost 4,500 rial (£14, $21) before the crisis now costs 15,000 rial.
Yemen's dire humanitarian situation, already regarded by aid organisations as critical before the Saudi air strikes began, has been worsened as a result of a naval blockade aimed at stopping arms flowing to the Houthis. Most of Yemen's food needs before the crisis were met by imports via the sea.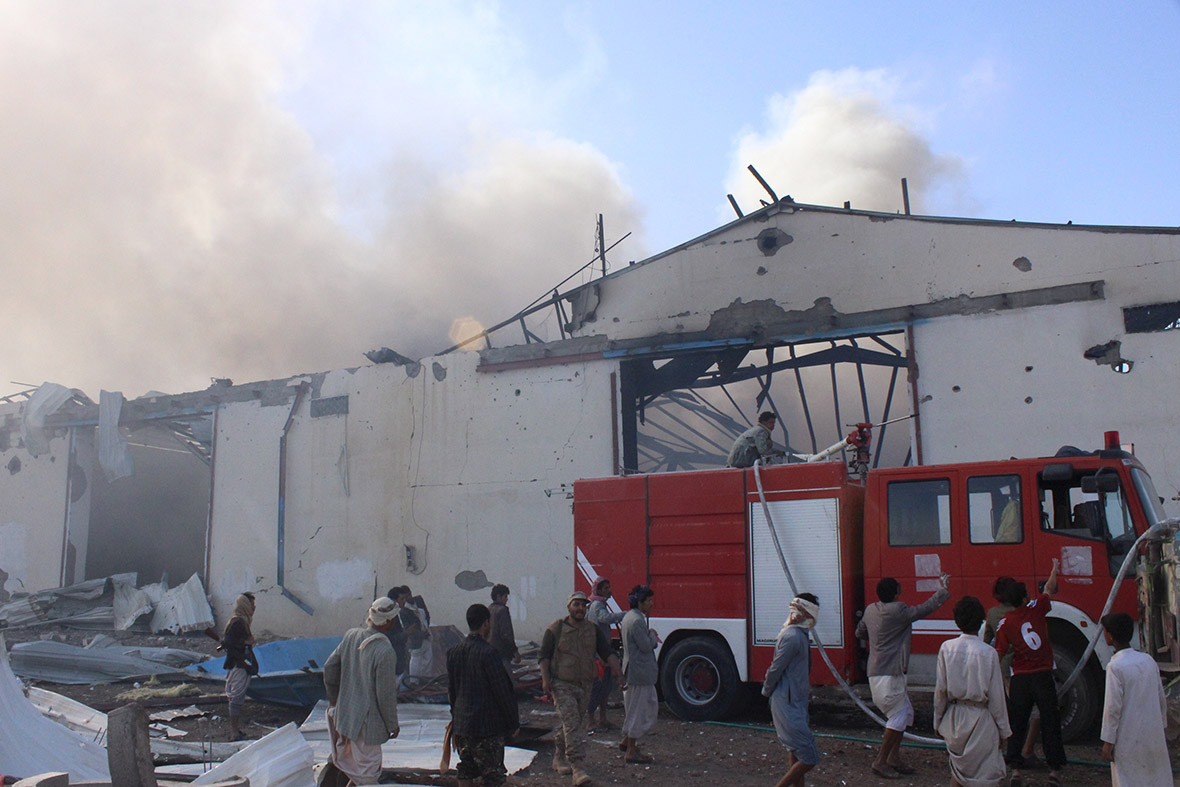 International aid agency Oxfam condemned a Saudi Arabian air strike that it said hit one of its stores containing humanitarian supplies in the Houthi militia's northern stronghold of Saada.
"We have shared detailed information with the coalition on the locations of our offices and storage facilities. The contents of the warehouse had no military value. It only contained humanitarian supplies," said Grace Ommer, Oxfam's country director.
The fighting has destroyed, damaged or disrupted at least five hospitals, 15 schools, Yemen's three main airports, two bridges, two factories and four mosques, as well as markets, power stations and water and sanitation facilities, according to the UN Office for the Coordination of Humanitarian Affairs.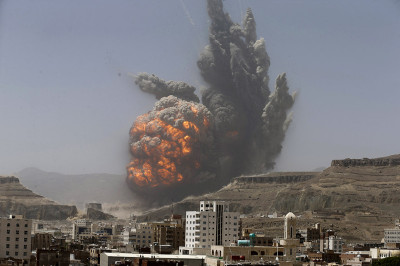 Hundreds of thousands of people have fled their homes since the Saudi-led coalition air strike campaign against Shi'ite Houthi militants and their allies began in late March, according to UN estimates.
Increasing numbers are fleeing to Djibouti, crossing the Gulf of Aden by boat. Others have sought refuge in Eritrea and Somalia, reversing a trend in which refugees fleeing violence and poverty in Somalia and Eritrea crossed the waters into Yemen.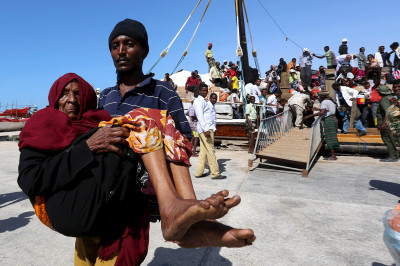 Rates of acute malnutrition in children could soar within weeks and threaten the lives of more than a quarter of a million children in Yemen, according to Unicef representative Julien Harneis.
He said: "We expect in the coming weeks there to be an upsurge in malnutrition across the country, be it in areas of conflict or not, because it was already a country where 60% of the population lived under the poverty line, that is not going to get any better. People's revenues are going down, the cost of living is going up and government services are weakened if not falling apart."