Washington has defended a botched US rescue mission in Yemen to save hostages Luke Somers and Pierre Korkie, that killed 13 people .
US special forces battled Islamist militants from al Qaeda in the Arabian Peninsula in the village of Dafaar, in Shabwa province, shortly after midnight on Saturday night.
A ten-year-old boy and an al Qaeda leader were reported as casualties in the fighting, which also claimed the lives of 11 others.
British-born journalist Somers, 33, and South African teacher Pierre Korkie, 56, were fatally shot by their captors during the raid.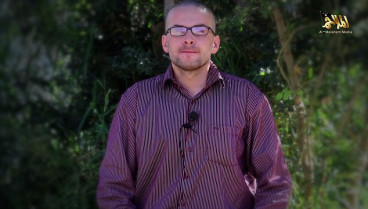 But despite the fatalities, US politicians have defended the mission. "It was an unfortunate outcome," House Intelligence Committee chairman Mike Rogers, told CNN. "But I do believe you have to make these kinds of decisions."
Adam Schiff, who also serves on the committee, said: "Obviously we would have loved to be able to rescue these hostages and preserve their lives."
"But I think it was the right decision to make...The President made the call, the tough call, that it was worth the risk. And I think he was exactly right," he added.
Both defended the US policy of not paying ransoms to terrorist organisations.
US Secretary of State John Kerry said the operation, the second attempt to free Somers in 10 days, was approved because of information that the American's life was in imminent danger.