Yolanda Hadid may have just thrown shade at Kris Jenner by claiming she doesn't "understand the word momager".
Hadid is the mother of supermodel sisters Bella and Gigi, who so happen to be close friends with Jenner's two youngest daughters, Kendall and Kylie Jenner.
Now, the 54-year-old former model has opened up about her daughters' rise to fame in an interview with British Vogue, where she also promotes her new show, Making A Model With Yolanda Hadid.
The eight-episode TV series sees her teaching six pairs of aspiring teen models and their mothers the secrets of working together to create a successful brand – much like she has done with her own children, including son Anwar who is also male model.
Despite having a lot of experience with monitoring her children's careers, she told the publication: "I don't understand the word 'momager'. The jobs of a mom and manager are very different."
She then appears to take a swipe at Kris Jenner by insinuating that the matriarch of the Kardashian clan has tried to soak up the limelight for herself.
She added: "My girls have a manager [Luiz Mattos at IMG], and I work very closely with him, but my place as a mom is in the shadow. I put Gigi and Bella in the light rather than controlling every step they make. The journey is about them, not me."
Jenner, who has a net worth of $60m, has become a huge star in her own right while being 'momager' to her six children, who include Kim Kardashian and Kendall Jenner. She also boasts 18.8m followers on Instagram as well as being a main character in the family's reality show for E!, Keeping Up with the Kardashians.
Despite Gigi modelling from the age of two, as many confused Vogue readers commented on Facebook with snaps of the model working for Baby Guess, Hadid went onto say that she did not allow her girls to work until the age of 18.
She continued: "I wanted them to have the time to develop as young women, to read, to play sport, to wear no makeup, and just enjoy themselves.
"When Gigi was 16 she couldn't wait to work because other girls were getting jobs. I told her to trust me and wait, and four years later, she thanked me for giving her those two extra years of childhood."
The doting mother also reveals that Bella had never planned on becoming a model despite being one of the most ubiquitous faces in the industry in recent years.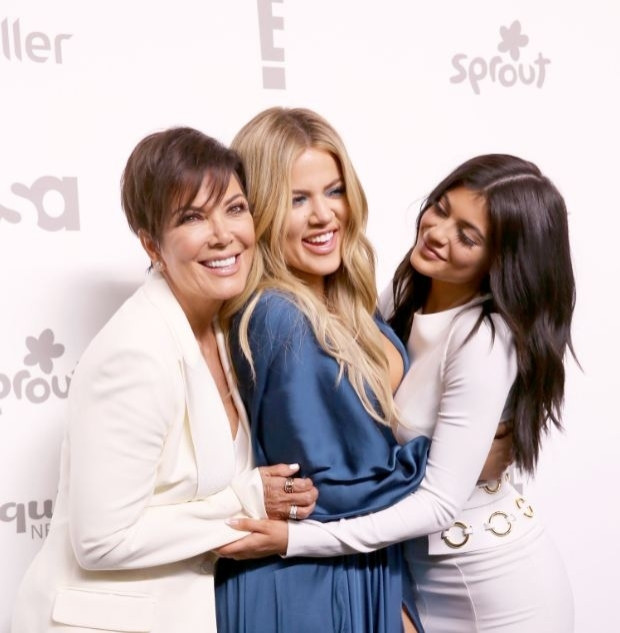 She said that Gigi "always knew she wanted to be a model," but Bella "fell into it". After she was diagnosed with Lyme disease, Bella gave up her dreams of becoming a professional equestrian and followed in her sister's footsteps.
Hadid appeared to take another dig at the Kardashian-Jenner clan by claiming that she advises her children to "give back" to the world and that it's not all about "selfies".
She added: "Modelling is not only about selfies, it's about using your voice as a role model and giving back to the world."