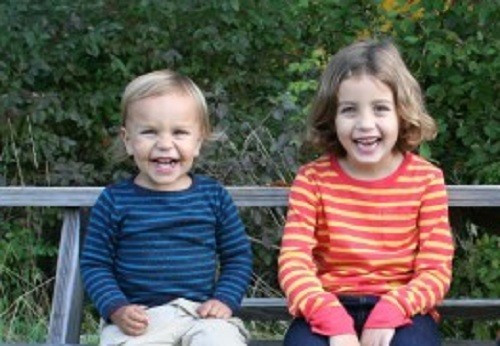 New York nanny Yoselyn Ortega has pleaded not guilty to stabbing two small children to death in the bath of their Manhattan apartment.
Ortega, 50, was indicted on murder charges earlier this month after the two children, Lucia and Leo Krim, were found dead by their mother, Marina Krim, on 25 October.
Leo, 2, and Lucia, 6, were the children of CNBC media executive Kevin Krim.
Ortega was arraigned today in hospital, where she is being treated for self-inflicted stab wounds.
The nanny had worked for the Krim family for two years. She was formally arrested after police interviewed her from her hospital bed.
During the police interviews, Ortega admitted to hurting the children but denied murdering them.
Leo and Lucia were discovered by their mother after she returned home with her three-year-old daughter from a swimming lesson.
Following a memorial service held for the children on 5 November, Kevin and Marina Krim said in a statement: "We want to thank you for your extraordinary outpouring of love and kindness.
"Lulu and Leo were two of our three best friends, and we miss them so much. Our daughter Nessie is very strong, and with your support we will be strong for her."
After Ortega woke up from her coma, a police source told the New York Post that she had been angry at the Krim family after being asked to do housework.
"She said something like, 'I'm paid to watch the children, not clean up and do housework'. There was friction between her and the family," they said.
"They were asking her to clean, to do housework. She was unhappy about that. She was told that if she didn't improve her work, she would be let go."