Israel international Yossi Benayoun has criticised Chelsea supporters for racist chanting. The 33-year-old claims he was subject to these chants while warming-up on the sidelines at a Premier League game against former club Liverpool.
"I was warming up, in readiness for the substitution, when I started getting it from one or two fans. There were threatening words like "little so and so Jew" and other stuff that was worse. I had never encountered anything like that before in all my career. I have played in Spain and the Premier League, and all over the world with the Israel national team, but I've never had that," Benayoun explained.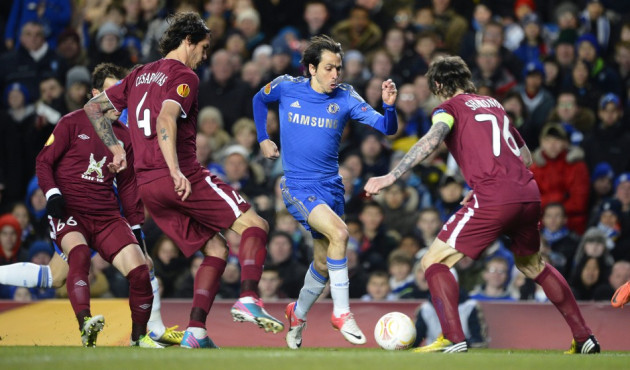 The chants were reportedly also made when Benayoun came on to the field, as a substitute for Belgium international Eden Hazard.
"I suppose you have to accept there are racist supporters throughout the world who can target you at any time, but it's still not nice. I complained about it to Chelsea officials, and they said they would investigate, along with the police," he added.
Benayoun moved from Anfield to Stamford Bridge in 2010 but has failed to hold down a first-team place. He has been loaned to Arsenal and West Ham over the past few seasons but has not convinced the west London club of his quality. As a result, he has confirmed he will leave the club when his contract expires.
"If I wanted to stay perhaps I could, but I'm looking for a team where I can express myself more," Benayoun told the London Evening Standard, adding, "Agents are talking about offers from America, Spain, Russia and England, but there's nothing concrete at the moment."
The well-travelled Israeli has played alongside some of the biggest names in English football, including England striker Teddy Sheringham, Liverpool legends Steven Gerrard and Jamie Carragher and Real Madrid midfielder Xabi Alonso. He has however ruled out a return to his homeland.
"I will never go back to play in Israel. I want to finish my career in Europe, and I still firmly believe I can make a difference for a side in England. All I ask is it is a club who will give me an important role and expect big things from me, because that is the sort of project that will excite me and get the best out of me," he concluded.