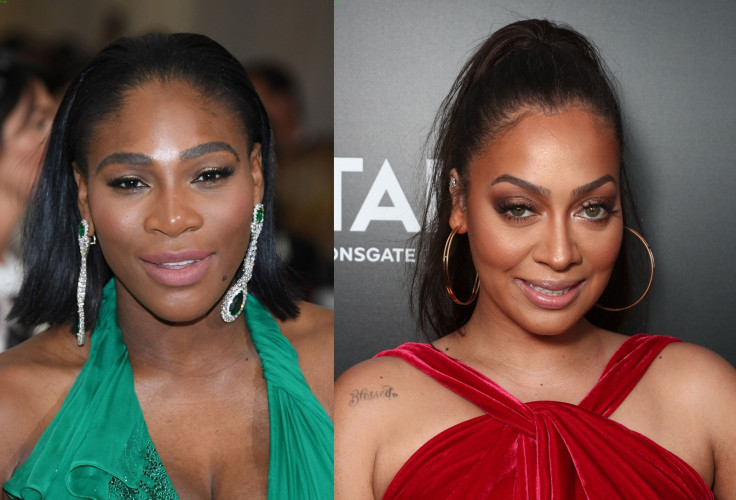 Former MTV VJ La La Anthony proved that she has her close pal Serena Williams' back in the recent controversy over her hypothetical position in men's tennis. Defending Serena's skills as a tennis champ, La La went on to shut down tennis pro John McEnroe by saying "you don't come for my friend".
Making it clear that she was not too pleased with 58-year-old McEnroe's remarks, the 38-year-old TV personality said, "Oh, I thought it was b******t."
"You don't come for my friend like that. I didn't like that at all," she said responding to the controversy during her recent appearance on the chat show, Watch What Happens Live With Andy Cohen.
"I mean, she is the best tennis player in the world, I don't care male, female, or other, nobody can see Serena Williams," La La added.
Her fierce loyalty even got show host Andy commenting that "[McEnroe] kind of doubled down on her," to which, she added, "Yeah, and then he tried to come back and retract. I mean, he's cool and I respect him, he's a legend, but you don't come for my friend."
McEnroe had earlier sparked controversy with his headline-grabbing comments about Serena's place in men's game. "If she played the men's circuit she'd be like 700 in the world," McEnroe said. "That doesn't mean I don't think Serena is an incredible player.
"I do, but the reality of what would happen would be I think something that perhaps it'd be a little higher, perhaps it'd be a little lower," the retired tennis star added.
As his statements started garnering attention, Serena – who has multiple Grand Slam singles titles to her credit – asked McEnroe to respect her privacy as she prepares to have a baby.
"Dear John, I adore and respect you but please please keep me out of your statements that are not factually based," Williams shared via Twitter. "I've never played anyone ranked "there" nor do I have time. Respect me and my privacy as I'm trying to have a baby. Good day sir."
The 35-year-old and her fiancé Alexis Ohanian are looking forward to their bundle of joy, due this fall.