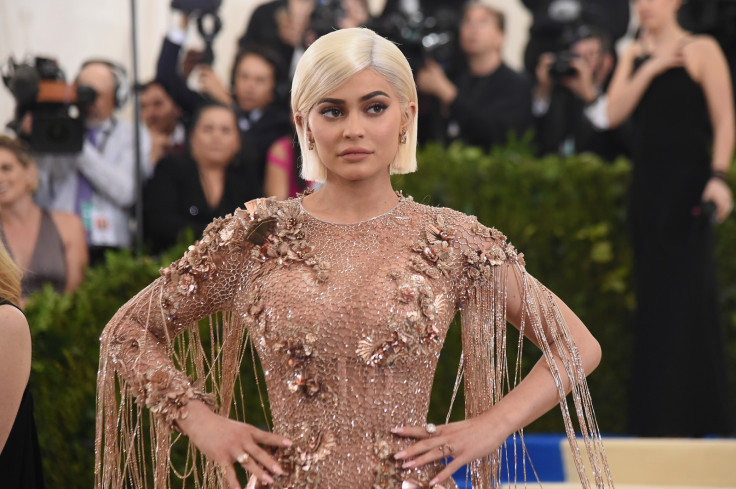 Kylie Jenner sure knows how to keep her whopping 97.3 million followers happy. The 20-year-old makeup mogul took to social media to post cheeky photos of her peachy booty in bikini-shorts.
The 20-year-old is seen wearing an oversized workout jacket and keeps it casual with sports shoes. In the first photo, she crops her face to highlight her booty and in the second she completely turns back, as her long hair is left open.
Fans are going gaga over her the sexy photo of her behind on Instagram, which has already got 1,206,337 likes in just a few hours. A fan commented, "You slay girl," another wrote, "That booty though."
"That back side is something else," wrote a fan, another commented on her pose, which highlighted her dearie, and replied, "Probably one of the favourite pos of every girl nowadays."
Many fans asked for a response in the reply section. A user asked, "You going cycling or what?" another social media user is bowled over by her shorts and commented, "Obsessed with bike shorts...those ones are just awesome."
A fan of the reality star hilariously commented, "Me: "I will not fall for temptations..x3" *scrolls down and sees picture dark side of me:" gaaawwdaaaaam!!!"
Recently, the 20-year-old entrepreneur teamed up with Smile Train to raise funds to provide cleft lip surgeries for children in developing countries and even travelled to Peru to witness the medical transformations first hand, which fans will get to see in this Sunday's episode of Life of Kylie.
She opened up about her philanthropic work in an interview with People magazine. Kylie told the oulet, "It's been an honour to help make a difference in so many children's lives. Seeing the impact that cleft surgery has on a child and their family motivates me to want to do more."
Calling her visit to Peru a "life changing experience" she explained: "When I visited Peru, I had the opportunity to see firsthand the amazing work that Smile Train does and witnessed my first cleft repair surgery. Seeing a child's new smile for the first time after their surgery was a life-changing experience, and I am forever grateful."