You would be in jail if you were a man, judge tells burglar
Single mum walks free from court after burgling 'frightened' pensioner who sent text to daughter to ask for help.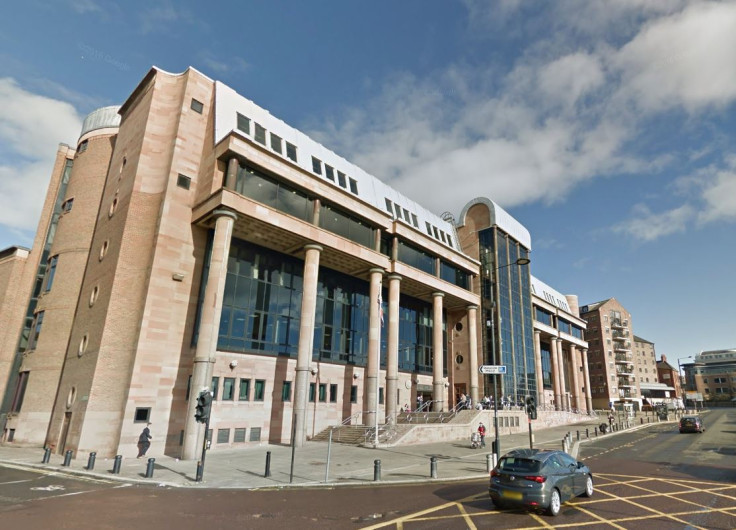 A single mother who burgled the home of a "frightened" pensioner was spared prison by a judge who told her that she would be in jail if she were a man.
Terry Remmer entered the house of an old man, in Washington Tyne and Wear, last August through a patio door and stole a camera and other items.
But Recorder William Lowe, QC, handed the 23-year-old a suspended sentence – cautioning her she "would be going to prison today" had she been a man.
Prosecutor Paul Newcombe said: "This case was an occupied dwelling house burglary and the occupant was disturbed.
"He awoke at 5am to hear someone was creeping around the house. He heard items being moved and he was frightened.
"The entry was gained through an insecure patio door."
Newcombe told Newcastle Crown Court how the victim was so terrified, that instead of going down to confront the burglar himself, he sent a text his daughter to ask for help. But when his daughter and her boyfriend arrived, Remmer had already fled.
The court heard that six hours later, the mother-of-one was spotted selling one of the stolen items, a camera, at an electrical store in Sunderland. Remmer has a number of previous convictions, including for shoplifting and theft.
She pleaded guilty to a charge of dwelling house burglary.
Stuart Graham, defending, said that Remmer turned to drugs after developing post-traumatic stress disorder.
But Newcastle Crown Court heard that she is now completely clean from heroin and has cut down from 125g of methadone a day to just 10g.
Graham said: "It is a tragic story. Her ex-partner introduced her to heroin. He persuaded her that she would feel better if she took it, but now she has conquered it.
"She is deeply remorseful. She said that going into that house was a crazy thing to do."
Sentencing her to 18 months suspended for 18 months, Recorder Lowe said: "The gravity is that if you were a man you would be going to prison today. But I have to take into account not only your welfare but the welfare of your child."
Remmer, of Waterloo Walk, Washington, was also ordered to complete a 30-day rehabilitation requirement and was ordered to pay a statutory surcharge.
The Judicial Studies Board, the body responsible for training judges, issued 2013 guidance that instructed benches to bear in mind the "disproportionate impact" that prison sentences have on men and women with parenting or caring responsibilities.
It added: "It is now well recognised that a misplaced conception of equality has resulted in some very unequal treatment for women and girls."
© Copyright IBTimes 2023. All rights reserved.