An axe-wielding burglary gang stole an "eye-watering" list of luxury goods worth £400,000 from England footballer John Terry's mansion.
The former England ace's estimated £5m Surrey pad, in exclusive Oxshott, was targeted after Terry posted snaps of him holidaying with wife Toni and their twins on Instagram.
Three men, Darren Eastaugh, 30, Joshua Sumer, 27, and Roy Head, 28, admitted conspiracy to commit burglary at Kingston Crown Court and will be sentenced on Friday (28 July).
The trio were spotted wandering around the 36-year-old's grounds on 25 February before breaking into the couple's bedroom with a ladder and attempting to break into a safe using an angle grinder.
The mansion was targeted during the early hours of the morning. The housekeeper was awoken by the raiders at midnight, but ignored the light because he thought it was an animal.
He was awoken again at 2.55am by a loud banging sound from the bedroom and a burglar alarm was then triggered.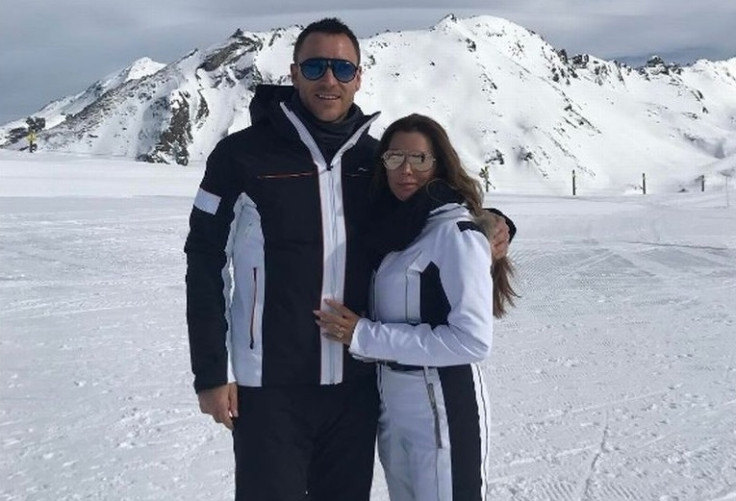 The trio had made-off with more than 28 designer handbags, £220,000 of gems, and signed Harry Potter first edition books worth £18,000.
Prosecutor Rossano Scamardella said the defendants were part of a gang that who targeted and burgled high-value domestic properties.
He said according to The Sun: "The burglaries were carefully planned and were carried out with ruthless efficiency.
"The deliberate targeting of expensive homes guaranteed that, once access had been gained, the items found within would be sought-after luxury goods.
"The most high-profile and best example of this was the burglary of former England football captain John Terry's home address."
Scamardella said an "eye-watering list" of items were taken whist the family were enjoying a skiing holiday.
He added: "Mr Terry made the mistake of posting a photograph of himself and his family on the social media platform Instagram.
"Revealing as it must have done — to anyone who saw it — that their house was empty."
The list included 28 designer handbags worth £126,000, including a £42,000 Hermes bag and 16 Chanel bags.
A total of £30,000 cash plus a £61,000 eternity ring, £27,000 Boodles diamond earrings plus watches and necklaces. None of the stolen goods were ever located. The gang also caused £19,581 damage to the Aston Villa defender's home.
The gang, which burgled seven properties, were placed in the area after police used mobile phone records to position them at a nearby fuel station.
Two other men, Oliver Hart and Kye Hardy-King, both 25, also admitted handling stolen goods.
The prosecutor told the court that not all the defendants were involved in all of the gang's burglaries.