Young carers: Meet the inspiring 11-year-old caring for her mum after a devastating car crash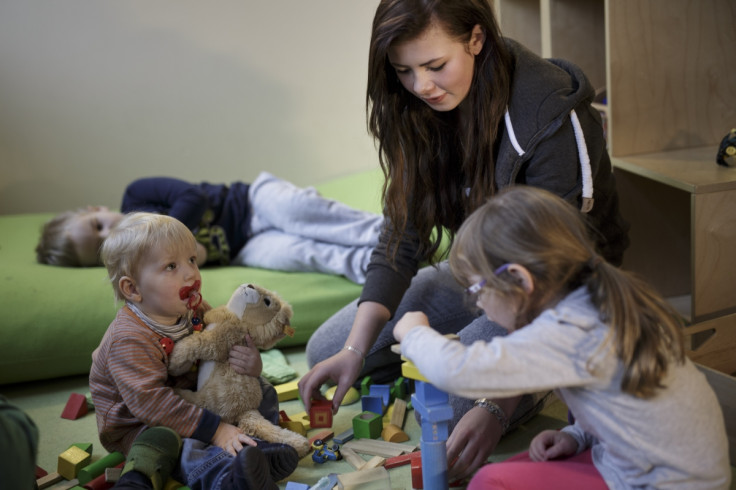 Charlie, aged 11, has been caring for her mum since she was eight years old. Three years ago, her mum was badly injured in a car crash. "At home it's me, my mum and my little sister Adele who is now five," she says. "I care for my mum because she has a broken back, a trapped nerve and her left leg won't move."
Like thousands of other young people in the UK, Charlie has the difficult task of juggling her schoolwork, friends and hobbies with the caring duties she has at home – which involve cleaning, cooking and administering medicines, along with many other daily tasks.
"In the morning, I wake up around 6 o'clock and I wash my mum and help her get dressed, then I wake my sister up and get her dressed into her school uniform. Then I get myself ready and I do the breakfasts, then I go to school," Charlie says.
She comes home around 5pm and does the cooking, cleaning and washing up. "I have dinner and then I bath my sister and read her a bedtime story and get her into her PJs and into bed," she says. "Then I make sure mum takes all of her tablets at the correct time, make sure the windows and doors are locked, and then I go to bed. If I have any homework, I do it then."
Research by the charity Carers Trust published on Young Carers Awareness Day has found up to 80% of young carers are missing out on their childhoods because they are caring for family and friends. Almost a quarter of those surveyed care caring for more than 20 hours a week, with 82% missing out on seeing friends, 50% administering medicines and 41% helping with personal care, such as washing and helping the person they care for to get dressed.
More than 60% of those surveyed are cleaning, shopping, cooking and looking after a brother or sister. Children as young as 10 years old care for a parent, sibling or both.
In a separate survey by Carers Trust, new data also revealed that 30% of young carers across the UK are looking after an adult with mental health and substance misuse issues.
"Thousands of young carers across the UK are missing out on their childhoods because they are caring for an ill family member," said the charity's CEO Gail Scott-Spicer. "Playing out with friends, going on trips and to the cinema are some of the things that most young people look forward to, but for many young carers their reality is cleaning, shopping and cooking instead.
"Young carers are constantly burdened with the worry of what is happening to the parent or sibling they care for at home. Their caring role never stops - whether they are at home or school. We want these children to be able to live a full life, like their friends, which means they won't be missing out on their childhoods - getting the help and support they desperately need."
Although Charlie cares for her mum singlehandedly, she manages to get weekend breaks with the help of organisations. "I go to two charities who help me meet friends and give me a break. One is called the Honeypot Children's Charity and they take me out for a holiday at weekends and we go to Honeypot House, where you can do swimming, trampolining and loads of other stuff," she says.
"Another one is called BYCAS, which stands for Barnet Young Carers and Siblings, and they take me out every fortnight to their club where I meet friends and other people in the same situation as me," Charlie says. "It is nice to go and see them but I do still worry about home and hope that everything is ok."
The pressure is not just on the child carer, but often those being cared for too. "I do talk my mum and I think she finds it quite hard because she used to be very independent and do it all herself. She does find it hard but I just do it before she asks then she doesn't have that guilt," says Charlie.
Although the Carers Trust research found nearly half of those surveyed struggle to keep up with homework, Charlie says she now has her schedule worked out.
"I don't find any of the jobs a chore, I get on with them because it's daily life for me. At first I found it quite hard because my day was a lot longer going into secondary school, so I had to work it around my timetable. But now I have it all figured out it is fine," she says, adding that her teachers are understanding of her situation. "I could maybe be a carer in the future, but I would really like to be a graphic designer."
© Copyright IBTimes 2023. All rights reserved.