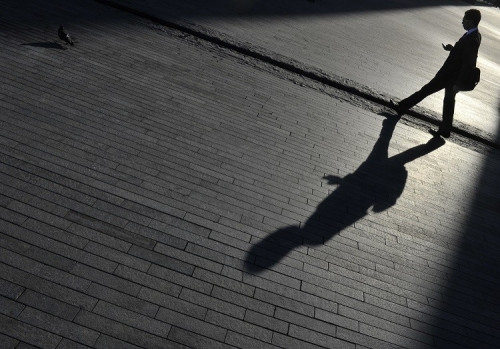 Young people who move to cities with more job vacancies will be about a £1,000 a year worse off because of higher rents, according to a new report.
PricedOut, the campaign for lower cost housing, said private tenants who work in England's top cities are paying £251 ($413, €302) more in their monthly rent than the national average, but only earn an extra £167 per month on average after tax.
While the nine towns and cities where it is easiest to get a job do offer higher pay, this is more than offset by the cost of renting, leaving young people spending 36% of their typical earnings on rent.
In the nine areas where it is most difficult to find a job, the equivalent rent is only 24% of local median income.
"Landlords in our most economically successful cities are cashing in on young people who need to move to find work," said Dan Wilson Craw, a spokesman for PricedOut.
He added: "We desperately need more houses built in places where jobs are being created to ease the pressure on rents.
"If the government wants to make sure work pays, it must act urgently to stop young workers handing over all their extra earnings – and more – to landlords."
PricedOut said In Hull, where there are 32 jobseekers chasing every vacancy, the average monthly rent on a one-bed property of £325 is 21% of the median monthly income of £1,640.
Meanwhile in Oxford, where there are nearly two vacancies for every jobseeker, the average rent of £825 is a whopping 41% of the median monthly income of £2,020.
In London, where there are 1.44 people after every job, the campaign group said it is even worse as someone on average income spends 50% of it on rent.
Despite earning £3,804 more per year than the average person nationally, the typical Londoner is actually £4,027 worse off after they've paid for somewhere to live.
PricedOut said these findings illustrate a broken housing market that is failing to "make work pay".
'Microwave Like'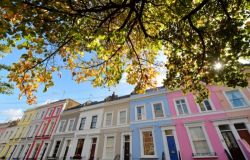 The research follows the Bank of England describing the UK housing market has a "microwave type quality", reflecting the central bank's fears of a possible house price bubble as prices continue to rise at their fastest rate for six years.
Nevertheless, the central bank noted that it is better equipped with measures to respond to such risks than in the past.
Speaking at the Confederation of British Industry, BoE chief economist Spencer Dale said a healthy housing market would help support economic recovery.
"It will underpin further increases in house building, which has played an important role in driving the economic growth we've enjoyed this year," he said.
"It will foster greater labour mobility by allowing people to move more easily to where new jobs are being created. It will help to support consumer confidence."
Dale, however, warned about the risks of rising house prices.
"The UK housing market has a sort of microwave type quality to it, with a tendency to turn from lukewarm to scalding hot in a matter of a few economic seconds," he added.