Youth in politics, unlike in Hollywood, is not usually considered to be an asset.
But that did not stop Emmanuel Macron from becoming at the age of 39 France's youngest head of state since Napoleon in 1848 as he moves into a growing band of leaders with fresh faces adorning the world stage.
He leapfrogs the 45-year-old Canadian Prime Minister Justin Trudeau, 44-year-old Polish President Andrzej Duda and Alexis Tsipras, 42, who in 2015 became the youngest Greek leader in 150 years.
Macron is now the world's ninth youngest leader and the youngest in the G7. He is in fifth place if you count only those in charge of democracies and not dictatorships or monarchies.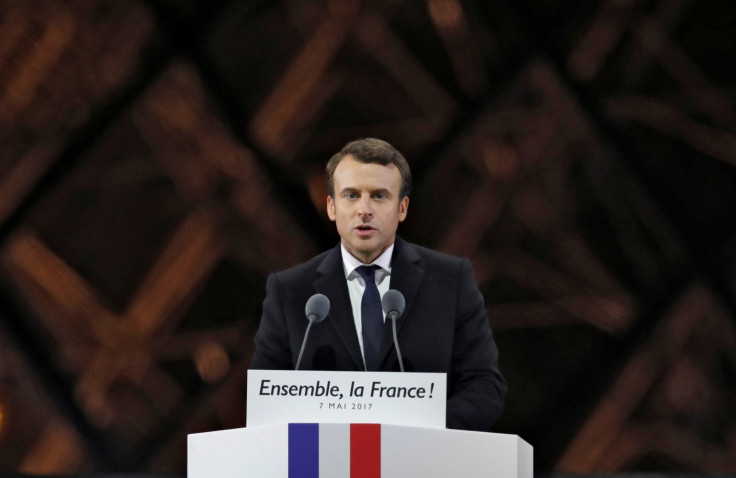 However he is not the youngest leader in Europe by a long shot. Ahead of him is Ukraine's Prime Minister Volodymyr Groysman, who is also 39, but a month younger than Macron.
Former mayor of the city of Vinnytsia and closely linked to President Petro Poroshenko, he became the youngest prime minister of Ukraine in April 2016 when his nomination was approved by the country's parliament, or Rada.
Also ahead of Macron are three 38-year-olds. These are the prime minister of Estonia, Juri Ratas, the head of the Supreme Political Council of Yemen, Saleh Ali al-Sammad, and the interim prime minister of Macedonia, Emill Demetriev.
But for world leaders who are even more fresh-faced than Macron, you have to look to non-democratic countries, such as Bhutan whose king, Jigme Khesar Namgyel Wangchuck, is 37, Qatar, whose emir Tamim bin Hamad Al Thani is 36 and of course, the supreme leader of North Korea, 34-year-old Kim Jong-un.
But the new French leader is positively long in the tooth compared with the world's youngest head of government who is is the millennial captain regent of the tiny European principality of San Marino. Only last week (April 28) did Vanessa D'Ambrosio turn 29.