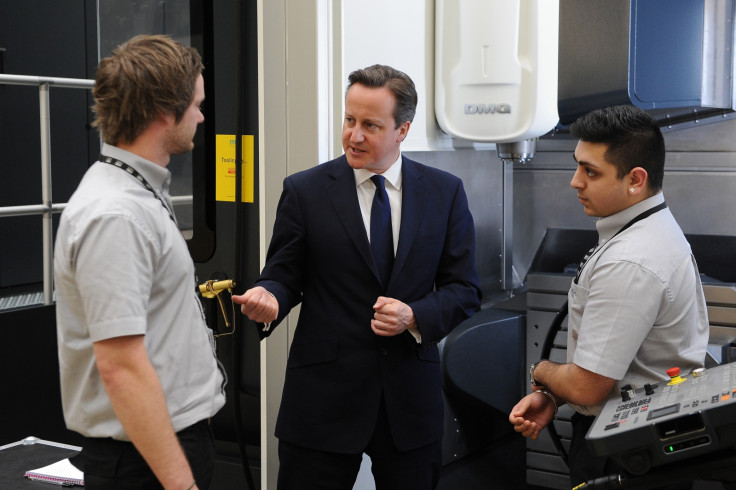 The government's plan to give employers based in England direct control of funding for the training of apprentices could increase youth unemployment, according to the head of one of Britain's top youth charities.
Michael Mercieca, chief executive of Young Enterprise, told IBTimes UK that the proposed reforms could discourage small and medium sized companies (SMEs) from hiring youngsters.
"SMEs are very resource hungry, but cash poor. For them to recruit, train and monitor apprentices and, as we understand it could be performance related for them to get any cash, that could be a cash-burden on them," he said.
"We don't know the detail yet, but it could be that there is a cash disincentive for employers to take this on – at the moment colleges are doing that."
Mercieca also warned that the scheme could be a drain on the resources of SMEs.
"For large companies that is part and parcel of what they do, they can carry that administrative burden," he said. "For SMEs, it is recognised that it could be a challenge."
But Mercieca stressed that "in principle" it is good that employers will be able to own the apprenticeships.
"At the end of the day, they have to know the skills they require and take responsibility for nurturing that talent," he explained.
Nick Boles, the skills minister who unveiled the reforms, recognised the problem of administrative burdens under the system and promised that the government will continue to flesh out the details of the new programme.
"These are ambitious reforms that will have a positive impact over generations," he told employers.
"We need to take the time to get them right, ensuring administrative burdens can be kept to a minimum.
"Funding reform remains a critical part of our pledge to make England's apprenticeship system one of the best in the world by making it more rigorous and responsive to the needs of employers.
The Conservative MP added: "This must be developed alongside the new employer-led standards and independent, rigorous assessments that are being introduced by our Trailblazers.
"It is only by enacting these reforms as a whole package that we will realise our ultimate goal."
Youth unemployment in the UK remains stubbornly high at 16.6% in the three months to October, according to official figures.
The figure means that the youth jobless rate (for 16 to 24-year-olds) is almost three times larger than the headline total unemployment rate of 6%.