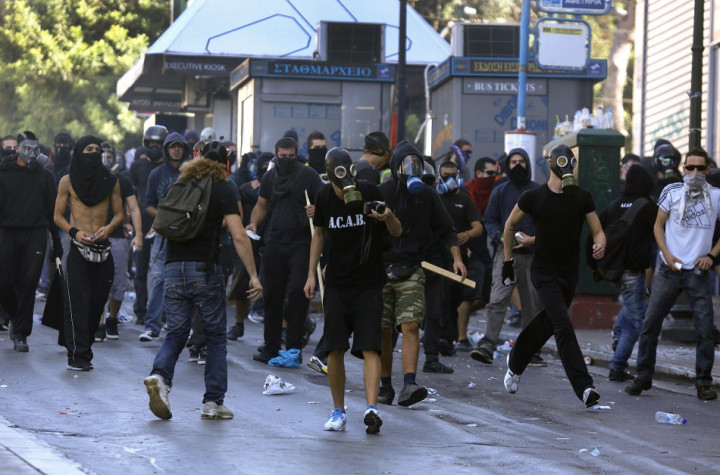 Eurozone youth unemployment is a huge problem as one in four young people, on average, are currently left without work.
European leaders assembled to sound out solutions to some of the biggest challenges facing the 17-nation bloc but, while there are no quick fixes, I do believe that there is a solution waiting in the wings.
Germany's Finance Minister Wolfgang Schaeuble summed up the dire situation by stating that "we need to be more successful in our fight against youth unemployment, otherwise we will lose the battle for Europe's unity."
The seriousness of the situation has led to 65% of Greece's youth becoming unemployed, while other countries, such as Spain endures a young people jobless rate of over 50%.
Although political leaders agreed that something needs to be done, you would not blame young people for feeling worried that the conference was one full of rhetoric, given the fact that there have been no significant improvements in jobless rates in recent years.
The "Youth Guarantee" scheme is one of the latest co-ordinated efforts from European leaders who have set aside €6bn (£5.1bn, $7.8bn) to ensure every young person in the EU has access to an internship or training within four months of them becoming unemployed.
Problems with EU Schemes
There are two key problems here.
The first being, that to make a dent, four times that amount would be needed to tackle the problem according to Societe Generale.
The second problem is that in order to access these funds, countries need to come up with suitable projects, which they have been slow to do so.
Even if the €24bn were to be allocated to tackle youth unemployment it is useless if we are still in the same situation, or worse, and the money has all been spent. It's important that we drill down on practical solutions that will move the needle and solve this ever-growing crisis.
One view is that we don't really have a clue in how to approach solving youth unemployment.
European Investment Bank President Werner Hoyer said "let's be honest, there is no quick fix, there is no grand plan."
While I agree that there is no quick fix, I do however believe the solution is apparent.
Solution to the EU Unemployment Problem
We need to focus on bridging the gap between education and the workplace.
There are many hard working people in education looking to transform institutions for the better across Europe.
From a business perspective, there are great leaders who are creating more and more jobs.
The issue I want to focus on here is how do we help to address this gap and make young people "work ready" before leaving education.
I see three clear areas which can help solve the issue of work readiness; a focus on creating more internships & apprenticeships, commercial micro projects and promoting entrepreneurship.
I know from first hand experience how useful internships can be, as a chance to show off what you can really do for a company, after starting one myself at the beginning of my career.
There are some vague plans from government that more should be created within SMEs.
I agree that we need more but the problem remains that in an uncertain economic climate, SMEs can still be highly fearful of hiring an untested young person fresh out of education.
This is why more real world experience should be introduced throughout education, bringing us onto commercial micro projects.
The model we follow at Concept Cupboard is to connect students and recent graduates primarily with SMEs to source freelance work based on their area of expertise, with a current focus on the design and marketing professions.
This paid work can be carried out flexibly around studies and is also less risky for a business by focusing on a project basis.
Upon, for example, completing a website design a young person can then go onto complete further project work or even become a full time hire.
This process helps to prove to employers what young people are truly capable of as well as showcasing an alternative world of self-employment for these students and graduates.
The third area is that of promoting entrepreneurship as a career path. In the UK there are some incredible initiatives doing just that.
Startup Britain, headed by Emma Jones, is doing a terrific job of raising awareness and equipping people with the relevant skills needed to set up a business.
With support from the likes of Lord Young and backing from government this should be a strong example to other areas of Europe to follow suit. Through a combination of all three of these initiatives I can envisage a generation of work ready, self-starters who feel confident about leaving education and placing their mark on the world.
There is a lot of work still to be done, as the data suggests, but we must not let our intentions become meaningless rhetoric and strive to find a way in which all young people can contribute to society and themselves.
It's well past the time that we started moving in the right direction to crack down on youth unemployment and it is down to all of us to contribute to the solution.
Adam Ball is a general manager at Concept Cupboard and is responsible for the day to day operations. Concept Cupboard is an online creative crowdsourcing service with a social purpose.