In the vast world of skincare where there are new products and formulas hitting shelves on a weekly basis, it can be really hard to keep up with what you are actually putting on your face. To understand many of the names for the ingredients in your favourite products and work out which might cause a skin reaction IBTimesUK has put together the A-Z of the main ingredients to help you make the right decisions for your skin care.
A − Animal testing is a complex area when it comes to the beauty industry. If products do not specifically say anything against animal testing or that it wasn't tested on animals, you can assume that there is a possibility that they do test on animals. A further reason why a product may not say anything at all is for marketing reasons for countries, such as China. The Chinese government, for instance, have the right to test products that are imported, on animals. It's also worth remembering that although the final product may not have been tested on animals, the ingredients within them may have. If you are still not sure, always contact the brand via their website or the contact details on the product.
Animal-testing-free products include:

Lush, Bella Fruta gift set; £21.95
The Body Shop, Japanese Cherry Blossom Fragrance Gift Set; £22
B − Benzoyl peroxide is a powerful ingredient that's extremely effective when it comes to acne as it kills bacteria. This is great as it doesn't just slow down the spread of acne and its bacteria, but it also very quickly improves acne-prone skin in a matter of days.
Where to find it:

Acnecide Wash 5% w/w Gel, 50g; £7.98
C- Ceramides are a skin care ingredient most often used in anti-ageing skincare. Ceramides are present naturally in the body and are found deep in the skin layers. They help the skin retain moisture. Luckily for us there are now many artificial ceramides available in products on the market that help boost the skin's moisture levels and give our complexion a little boost.
Where to find them: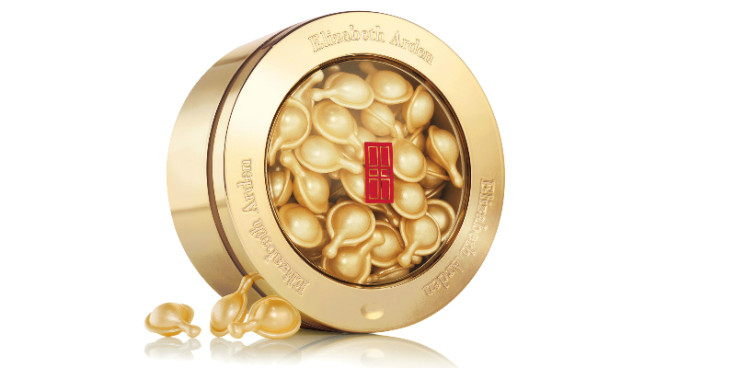 Elizabeth Arden, Elizabeth Arden Ceramide Daily Youth Restoring Serum Capsules Refill; £47
D − Dimethicone can also be listed as polydimethylsiloxane. This ingredient gives the skin a smooth appearance. You can often find these in primers, foundations and smoothing day creams. If you are prone to clogged pores, go easy on these products and make sure you remove them properly at night.
Where to find it: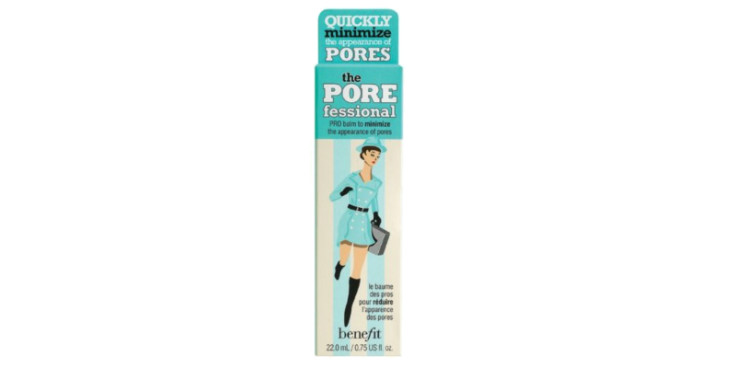 Benefit, POREfessional face primer balm; £24.50
E − Eau de toilette is a weaker, diluted version of your perfume, with a lower percentage of oils compared to the Eau de Parfam.
Where to find it:

Chloé, Love Story eau de toilette; £41.50
F − Free radicals are cells that cause damage to healthy cells. These free radicals cause your skin to sag and age. Our bodies create them naturally and when you're young, your skin provides protection against them. As you age, this protection becomes weaker. To counteract this choose products that contain antioxidants and vitamins that fight against free radicals.
Where to find them:

Origins, A Perfect World Antioxidant Moisturiser with White Tea, 50ml; £36
G − Glycolic acid is a natural ingredient derived from sugar cane and perfect for exfoliating the skin and getting it to glow by removing dull, dead skin cells. Although some products contain a synthetic version of this ingredient, it falls into the category of AHA's. Glycolic acid is the most common Alpha Hydroxy Acid, and it's one of the safest forms of acids, but always do a patch test first.
Where to find it: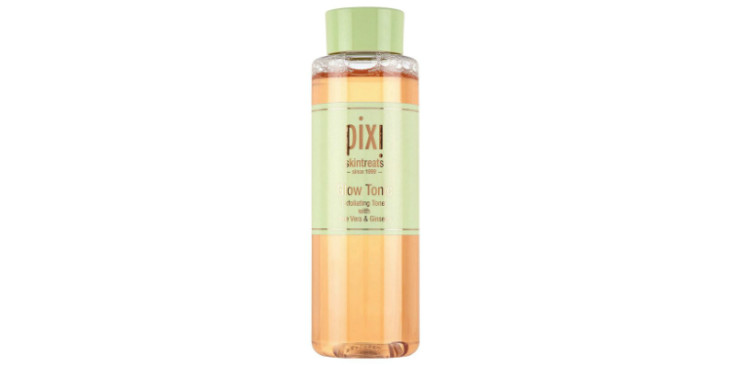 H − Hyaluronic acid, which can also be known as Hyaluronan or Hyaluronate, is found in almost all the cells in the body. Hyaluronic acid helps the cells of your skin to retain over a 1000 times their weight in water, producing a plumping affect. This makes it a perfecting ingredient in moisturisers for those with dry skin.
Where to find it: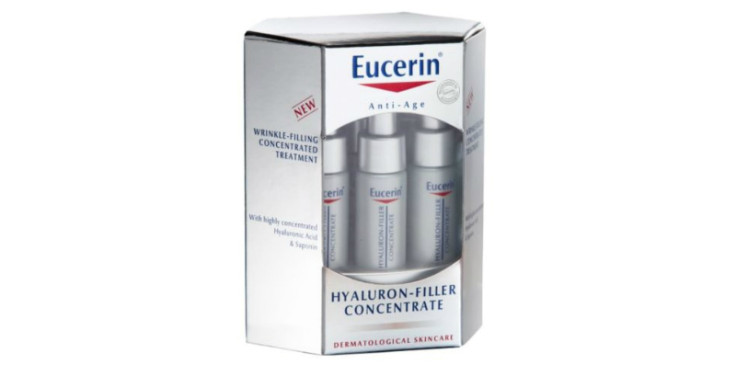 Eucerin, Hyaluron-filler concentrate 6 x 5ml; £31
I − Isopropyl palmitate is a thickening agent used in skincare, especially in emollient creams. These can clog pores, so use sparingly if you are prone to closed pores and remove thoroughly at night.
J − Jojoba pronounced "ho-ho-ba" is a nutrient-rich oil that has amazing moistening properties.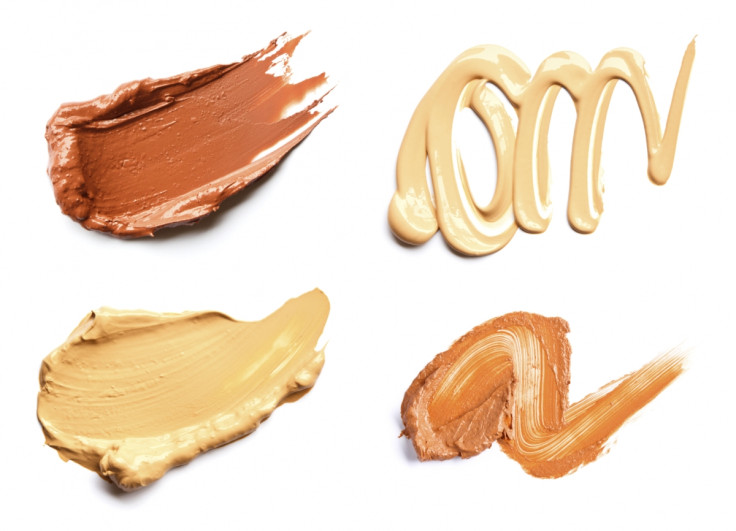 K − Kaolin is a natural clay mineral and a great cleanser or mask for oily skin types. It helps clear impurities and boost circulation.
Where to find it: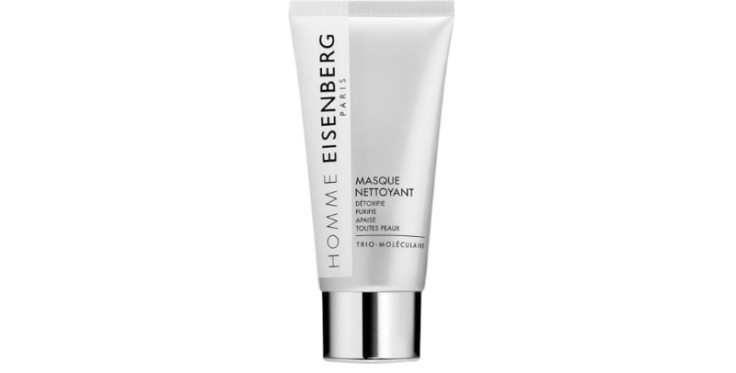 EISENBERG cleansing mask, 75ml; £40
L − L-ascorbic acid is a form of vitamin C that is a strong antioxidant and anti-inflammatory agent. This ingredient can improve the appearance of wrinkles, uneven skin tone and brown spots.
Where to find it: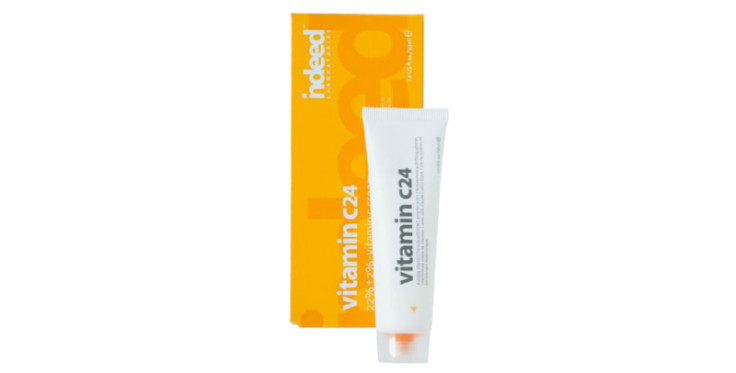 Indeed Labs Vitamin C24 Facial Creme, 30ml; £24.99
M − Mineral oil that is derived from petroleum is widely used in cosmetics. It is considered a cheap filler ingredient and can clog pores. It's preferable to stay away from products containing mineral oil for that very reason.
N − Non-comedogenic is a term used for creams and oils that do not block pores.
O − Oxygen helps your skin absorb vitamins and vital nutrients deep into its hidden layers.
Where to find it: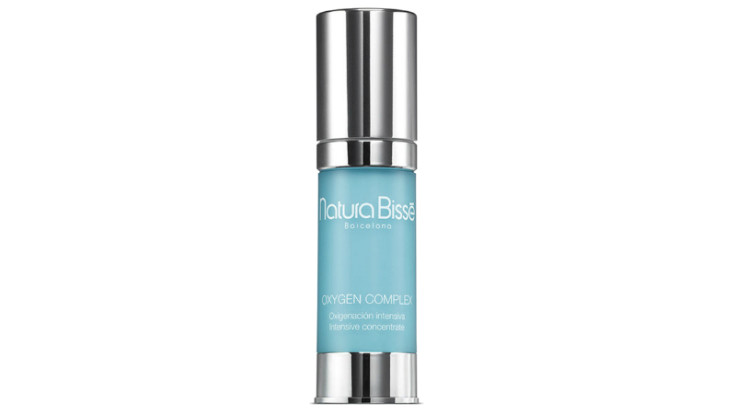 Natura Bisse, Oxygen Complex, 30ml; £120
P − Parabens are man-made preservatives and increase the shelf-life of products. It has been suggested that Parabens have been linked to breast cancer and early puberty in girls and have been cut from many products.
Q − Quaternium-7 is a substance that causes the release of the gas formaldehyde that can cause health issues at higher levels. There are many Quaternium strains present in beauty products, including in shampoo and more recently lab tests have discovered traces in baby products.
R − Retinol is the name of the group of vitamin A molecules. Skin cells love retinol and are very receptive to it. Retinol helps the skin cells create better, healthier skin, gives antioxidant support and enhances the skin's structure. Be aware, however, that Retinol can make your skin more sensitive to light, so you must wear a broad-spectrum SPF every day to protect it from sun damage.
Where to find it: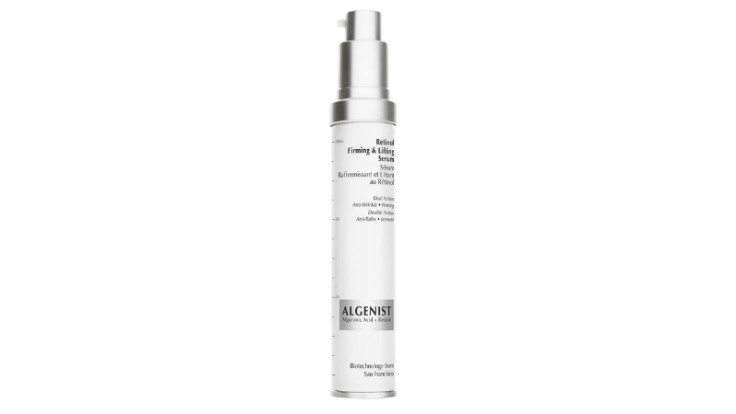 Algenist, Retinol Firming and Lifting Serum, 30ml; £75
S − SPF means Sun Protective Factor and refers a product's level of UVB (see below) protection.
T − Talc is used a lot in face powders and eye shadows, and can cause some people to get blocked pores or reactions. Again, it's a cheap ingredient that is used as a filler.
U − UVA & UVB mean ultraviolet A or B radiation. These are the rays that cause sunburn and, although you may not see evidence of sun damage straight away, these rays can cause changes in the skin. UVB penetrate the skin deeply and quickly cause abnormal cell production and ageing. To be protected, you need a broad spectrum UVA/UVB suncream.
V − Vitamin E is a super antioxidant that can be taken orally or used in a cream on the skin. Great for all skin types.
Where to find it: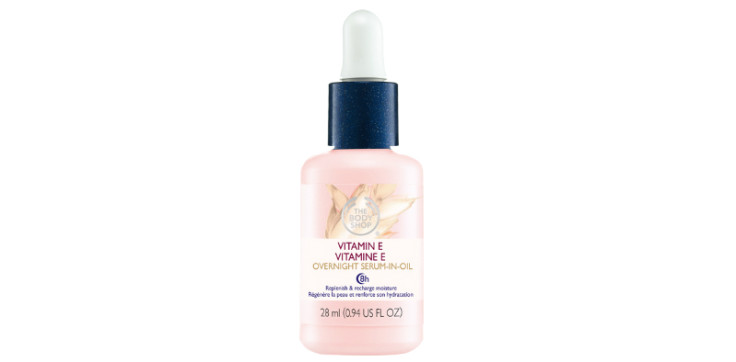 The Body Shop, Vitamin E overnight serum in oil 28ml; £15
W − Water or aqua is the most-used cosmetic ingredient and is usually listed first as there tends to be more water than any other ingredient in most beauty products.
X − Xanthan gum is a fermented glucose that is used as a thickener. Avoid if you have a wheat allergy.
Y − Ylang Ylang The essential oil found in this plant can regulate oils in the skin and is said to relieve high blood pressure.
Z − Zinc is a great anti-irritant and antioxidant and can also help prevent acne when combined with other treatments.
Where to find it: