Porosity may sound like a highfalutin way to describe you hair, but it's basically your barnet's ability to take in moisture. There are three categories of porosity – low, normal and high – and working out the porosity of your hair is the ideal way to make sure you are looking after it right.
Giving your hair the right amount of moisture will help to prevent breakage and retain its length. But before you start thinking about whether you have high or low porosity hair, let's take a closer look at the make-up of your locks.
Hair is made up of the cuticle, cortex and the medulla (the centre)
The cuticle: This is the outer layers of the hair strand and is five to ten layers thick. The cuticle protects the inner layer of the hair. made up of flat overlapping cells that look like roof tiles under a microscope. They help regulate the water content in the fibres.
The cortex: This is the first inner layer. Cortical cells hold the long and fibrous keratin proteins. These cells make up most of the fibre's weight. The cortex is also responsible for the elasticity and strength of your 'do. Your hair colour is also decided here as melanin is present.
The medulla, is the very inner part of the hair, like the marrow. However, it is only found in thick strands.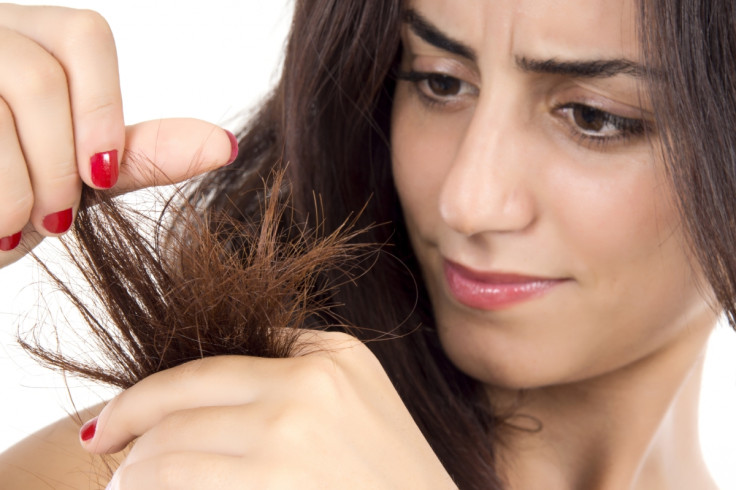 What determines high or low porosity in hair?
When thinking about your hair porosity, you are trying to measure how much liquid can be absorbed by it. The strength of the cuticle layers determines the porosity of the hair. As a benchmark, normal and healthy hair, which is naturally permeable, can hold up to 30% of its own weight in water.
High porosity hair can hold up to 45% of its weight in water. On closer inspection hair with high porosity will have raised or broken cuticles, or part of the cuticles will have been completely removed. This hair type does not hold onto moisture as well and therefore may need some help, even if it is taking in a lot of liquid.
This kind of damage also leaves the inner cortex exposed and your hair vulnerable, which can lead to split ends. This is usually caused by styling, chemical processors combing and the elements.
Low Porosity hair usually has cuticles that lie flat and therefore don't absorb water as well compared to high porosity.
How do I work out what porosity level my hair is?
Judging hair porosity at home is difficult, but noting how your hair responds to products and processes will give you a good idea.
Ask yourself these questions. Does your hair tend to tangle, break easily and lose moisture quickly? Has your hair been bleached when coloured? If the answer to these is 'yes', then your hair probably has high porosity. This means your hair may take in moisture quickly, but the cuticles are raised and can lose it just as fast.
You are likely to have low porosity hair if products tend to sit on your hair and not get absorbed, which leads to product build-up. Another sign of low porosity hair is sensitivity to protein products (that contain keratin), which makes your hair feel dry and brittle.
Good products for high porosity hair
For high porosity hair you want to lock in moisture as quickly as you can, so you don't lose it. For starters try to limit the number of days you use heat on your hair, which can damage the cuticle layer. In terms of products use a moisturising shampoo and conditioners like OGX Anti Breakage Keratin Oil Shampoo and Conditioner.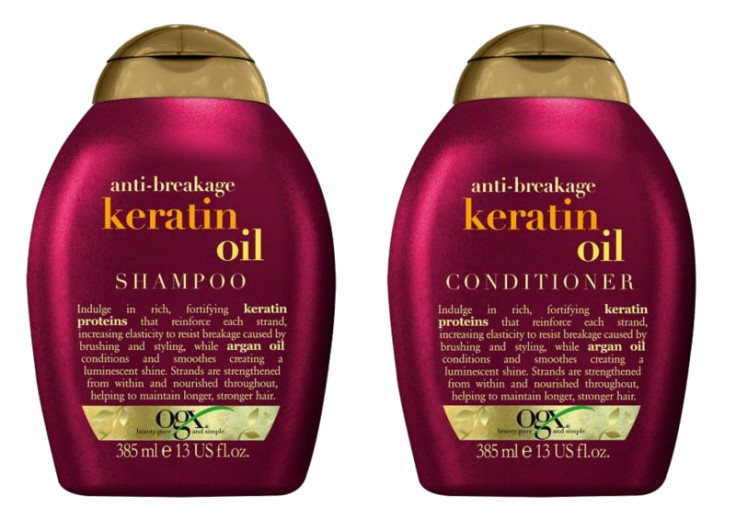 Also try a weekly deep conditioning mask like John Frieda Full Repair Deep Conditioner Mask or Dove Hair Nourishing Oil Care Repair Mask.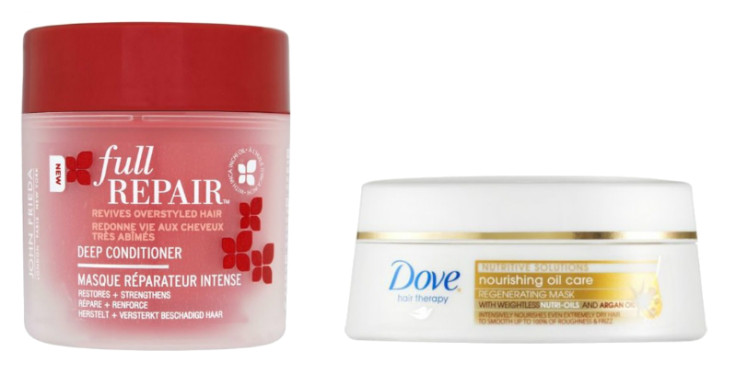 Using a protein treatment every six to eight weeks, like the ApHogee 2 Step Protein Treatment is great to lock in moisture. Also remember to trim your ends when necessary to stop any damage travelling up the hair.
After washing your hair, use a leave-in conditioner, like the Tresemme Platinum Strength Leave-In Conditioner.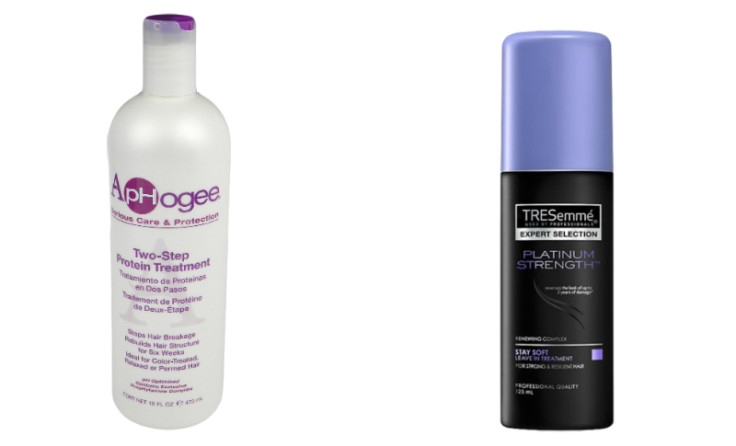 Always choose products where the first ingredient is water. Then add a light cream conditioner to you hair, like the Bumble and bumble Hairdresser's Conditioner.
Adding these layers lightly to your hair will build up the layers of moisture. Lastly add a hair oil like Aussie 3 Miracle Oil Reconstructor for Damaged Hair just at the ends, or if you have coarse, thick hair apply from at least the mid-length the end. This will seal in the moisture, making it harder for it to escape. If you are suffering from split ends, invest in Redken's extreme length split end treatment, which helps to seal in moisture from the tip of the hair.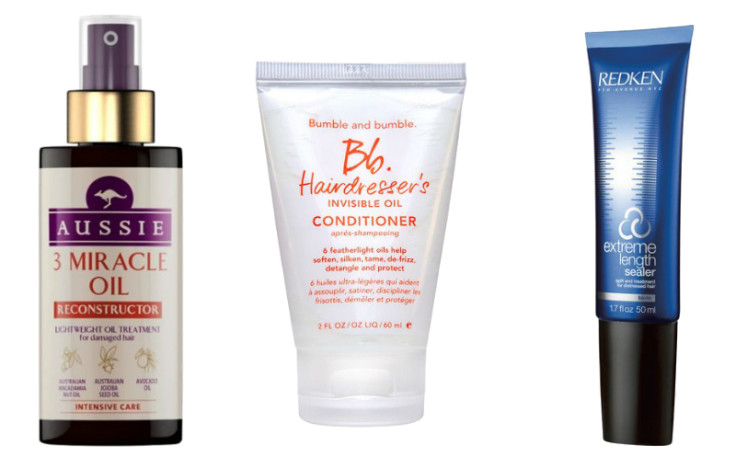 Products for low porosity hair
For low porosity hair use a clarifying shampoo like Oribe Cleanse Clarifying Shampoo and a really moisturising, but light, conditioner like Dove Advanced Hair Series Oxygen Moisture Conditioner.
Your hair struggles to get moisture in because of the flat cuticles, so steaming your hair with the conditioners on, or self-heating conditioners, will help penetrate the hair fibres, products like the Wella Professionals Enrich Self-Warming Treatment are fantastic for repairing hair and adding another protective layer.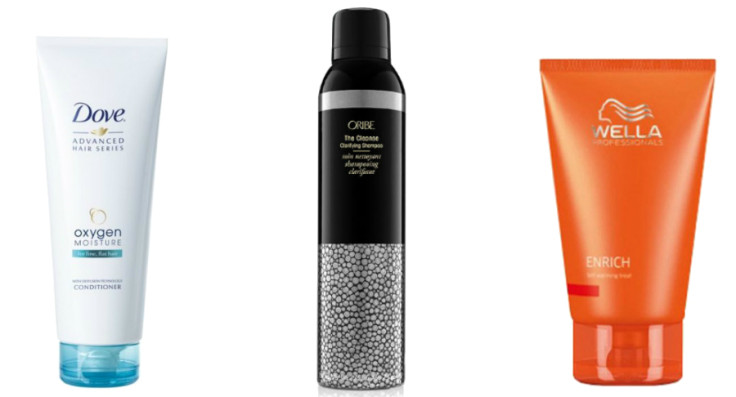 Wash your conditioners out thoroughly and add a light leave-in conditioner such as Umberto Giannini Instant Beauty Silky Soft Leave-in conditioner. Finally, add a light shine spray to your hair to keep it glossy, like the Toni & Guy Glamour Moisturising Shine Spray, and you are ready to go.