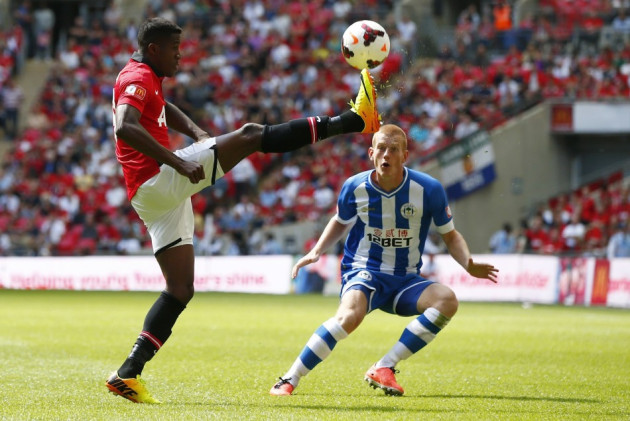 Manchester United winger Wilfried Zaha has been urged to join Newcastle United on loan in the January transfer window by the scout who first discovered him.
Dave Webb discovered Zaha aged just 13 in south London and has since seen the 20-year-old win a full England cap and sign for the Premier League champions.
But Zaha has played just once for United this season after manager David Moyes turned down a deadline loan offer from former club Crystal Palace and the Scot is uncertain over his future.
But Webb told BBC Sport: "He would benefit from playing more competitive football and a loan move would help with his development.
"He won't let it affect him too much. He is realistic and knows he is at a big club and has to compete and fight for his place. It's a lot different club to Crystal Palace. He has a good work ethic and will continue working hard in training."
Zaha followed up his England debut against Sweden last year with a cameo appearance against Scotland in August but his limited involvement for United is affecting his chances of making Roy Hodgson's World Cup squad next summer.
Webb believes a move to Newcastle's reliance on wide players make them a suitable destination for Zaha and would assist in the player's development
"He's not getting any football, Wilf is a good character but he just likes to play, so a loan move to another Premier League club would suit him," Webb added.
"He needs to go to a footballing side that utilises wingers rather than a direct team. Newcastle play a good style of football and Alan Pardew is a very good manager who likes to play with pace and power and Wilf would benefit from that.
"He needs playing time and to get the confidence but I still think Manchester United was a very good move for him. I do think he is good enough. He has a lot to offer but still has a hell of a lot to do."
Newcastle made just one signing in the summer transfer window in the form of Loic Remy and manager Alan Pardew still does not know what resources will be at his disposal in the New Year.