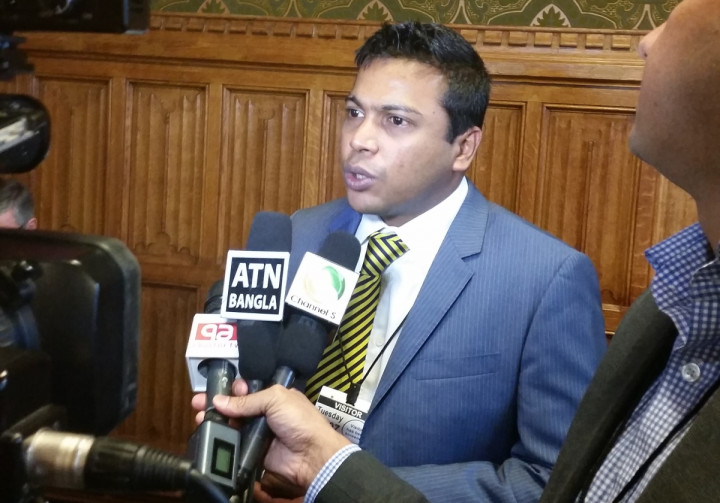 Political pressure is mounting on the UK government to use its influence to force the Bangladeshi government to reverse the unlawful disconnection from the south Asian country's network of a London-based telecommunications firm that is putting dozens of jobs at risk.
Several influential MPs are now pushing the case of Zamir Telecom of Canary Wharf. It was cut off without warning by the state-owned Bangladesh Telecommunications Company Limited (BTCL) in March 2014 on the instruction of the country's controversial communications minister Abdul Latif Siddique.
A subsequent legal wrangle saw several Bangladeshi judges order that Zamir Telecom be reconnected immediately because the BTCL was in contempt of a previous court order overturning a similar disconnection in 2010.
But this is yet to happen and the financial impact on the business is pushing it to the brink. Naufal Zamir, who owns the company, claimed his family in Bangladesh, who are pursuing the issue on his behalf, have been threatened and harassed by the authorities. And he said the disconnection has been "disastrous" for his business, which employs 54 people in London and more in Bangladesh.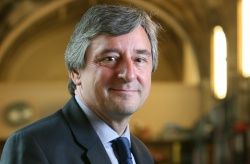 Jim Fitzpatrick MP, vice-chair of the All Party Parliamentary Group on Bangladesh, has backed Zamir Telecom and written to the Foreign Office, along with several other influential politicians from across the political divide, including Harriet Harman and Iain Duncan Smith.
The Labour politician said he will follow up with a delegation of MPs to the Foreign Office to demand why, several months since the issue was first raised with the British government, that such little progress has been made. Fitzpatrick, who has also written to the high commissioners in both countries, added that he will be "very much ratcheting it up".
"This is a successful business, which has been going from strength to strength, which has been bullied by the ministry in Dhaka preventing it from carrying out its normal commercial functions," Fitzpatrick said at a meeting in the House of Commons with Zamir Telecom.
"There are obstacles that have been put in the way that are completely unfair, which are bordering on corruption, if it's not actually corruption."
UK Trade & Investment (UKTI) has written to BTCL and the Bangladeshi government to find out why Zamir Telecom has not been reconnected. But Zamir said that he is disappointed with UKTI because it is "saying little and doing even less".
UKTI said it could not comment in detail on ongoing legal proceedings.
Unacceptable
David Burrowes, a Conservative MP who was also at the meeting, said he had been approached by constituents who work for Zamir Telecom and were concerned for their jobs. He said that there needs to be a "much more proactive involvement from ministers".
"BTCL are in contempt of court and in contempt of the basic principle of the rule of law, and the basic principles to ensure business transactions. And that has impact not just for Zamir, but for other businesses in Bangladesh," Burrowes said.
"Seeming that this was under the direct orders of the telecommunications minister, it is a shudder for all businesses that they are under threat of simply the whim or order of a minister. That is just unacceptable for any UK business to have to deal with."
James Brokenshire MP, minister for immigration and security, has written to Commonwealth Minister Baroness Warsi to raise the issue.
Corruption
BTCL and Siddique claim the disconnection is in relation to invoices left unpaid by Zamir Telecom. But these are the subject of on-going arbitration between BTCL and Zamir Telecom and judges have said that this is not a legal justification for the disconnection.
Zamir Telecom claims it has been subject to higher connection fees than its rivals and is being unfairly singled out by BTCL, which has seen weakening financial results, haemorrhaging of customers and reports of corruption.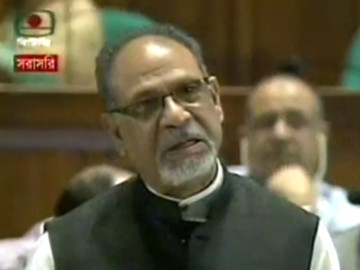 Around 2,000cr Bangladeshi Taka (£153m, $258m, €186m) has been lost from BTCL accounts through corruption over six years, according to Transparency International, which also ranks Bangladesh among the worst countries in the world for corruption.
After several different courts ruled that the reconnection should take place, BTCL managed to get a stay on the decision in a closed Bangladesh court at which Zamir Telecom was not represented. Naufal Zamir said the facts of the dispute were "misrepresented".
Zamir said his company will survive because it has work outside of Bangladesh, but if the current situation is not concluded in his favour then "it is going to be a huge majority of the business that's going to be lost". So far Zamir Telecom's claim of direct and consequential losses has hit $17m (£9.9m).
Siddique, the minister responsible for overseeing BTCL, is a controversial figure in Bangladesh politics.
He has been accused of beating an engineer with a stick at his home, threatening to have striking workers shot and was in charge of the textiles ministry at the time of the Rana Plaza disaster.