They have worked with a range of musicians for their anticipated debut album and now UK rap duo Krept & Konan can add pop star Zayn Malik to their list of high-profile collaborators.
The Freak Of The Week hitmakers teamed up with Malik, 22, in 2014 before the former boyband singer dramatically quit One Direction in March 2015.
Speaking to the IBTimes UK's A-List in London, Konan, 25, revealed that their collaboration with Malik was simply a "muck around".
The rapper said: "We've done a little cover with [Malik] and we shot a video but it just didn't end up coming out because it didn't get finished.
"After that we heard the news about [Malik quitting One Direction]. But it was a while before though, it was just a muck around thing. It wasn't really nothing too serious."
Fellow rapper Krept, real name Casyo Johnson, added: "We was chilling with him and Naughty Boy in the studio the majority of the time, just catching jokes.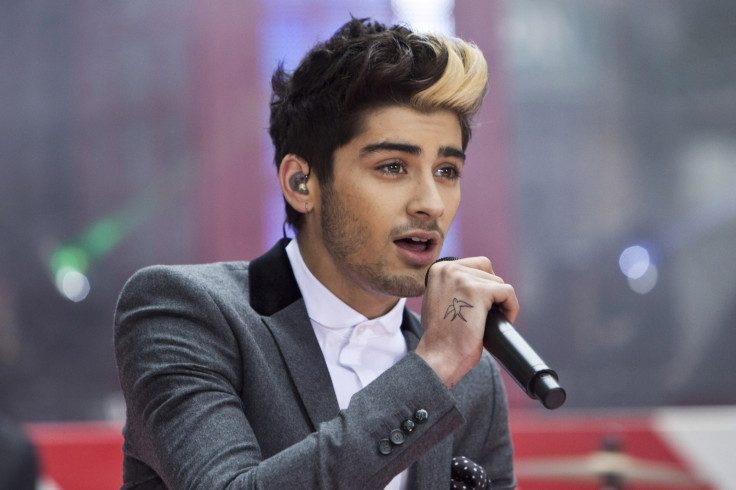 "We were just messing around one day and made the cover. I have a feeling the video will just get leaked somehow."
Earlier in June, the ex 1D star was put at the centre of a Twitter row between producer Naughty Boy and UK rapper MIC Righteous when his cover of Rae Sremmurd's No Type was leaked online.
Konan, real name Karl Williams, agrees with Krept and believes that Malik is hot property in the music industry with the world awaiting his solo career.
The rapper explained: "I feel like a lot of energy is around him right now because of the situation and a lot of people want to see what he's going to do next.
"He's got ammunition sitting there with Krept and Konan."
Krept & Konan are preparing for the release of their debut album, which features the likes of Rick Ross, Emeli Sande, Wiz Khalifa, Ed Sheeran, Jeremih and Skepta.
The singles Freak Of The Week, Certified, Last Night and Roses, have made the official tracklist.