Gigi Hadid is nervous as she will be hosting the 2016 American Music Awards on 20 November along with Jay Pharoah, but boyfriend Zayn Malik is apparently giving the model some advice to cope with the "panic attacks".
As Hadid is set to host the glamorous night alongside the stand-up comedian, a source told Hollywood Life, "Gigi is really nervous. She's hosted things before but this is 180 minutes of run time! And yes, she has cue cards, but if anything unexpected happens, which it will, she has to be witty and articulate right there on the spot."
Malik is reportedly giving the model some tips ahead of the gig. "Zayn is no stranger to panic attacks and he's giving her tips on meditation and breathing techniques to do before and during the show. And if that fails, she should down a shot of tequila," the source told the gossip website.
Previously, Hadid spoke to People magazine and revealed that she voted for her boyfriend at the AMA's. "I don't know if as a host I'm allowed to say who I'm voting for ... but [I] voted for him," Hadid told the magazine.
The former One Direction singer is nominated in the New Artist of the Year category alongside Alessia Cara, The Chainsmokers, DNCE and Shawn Mendes. Hadid explained, "I think that he really deserves recognition for the music that he made this year."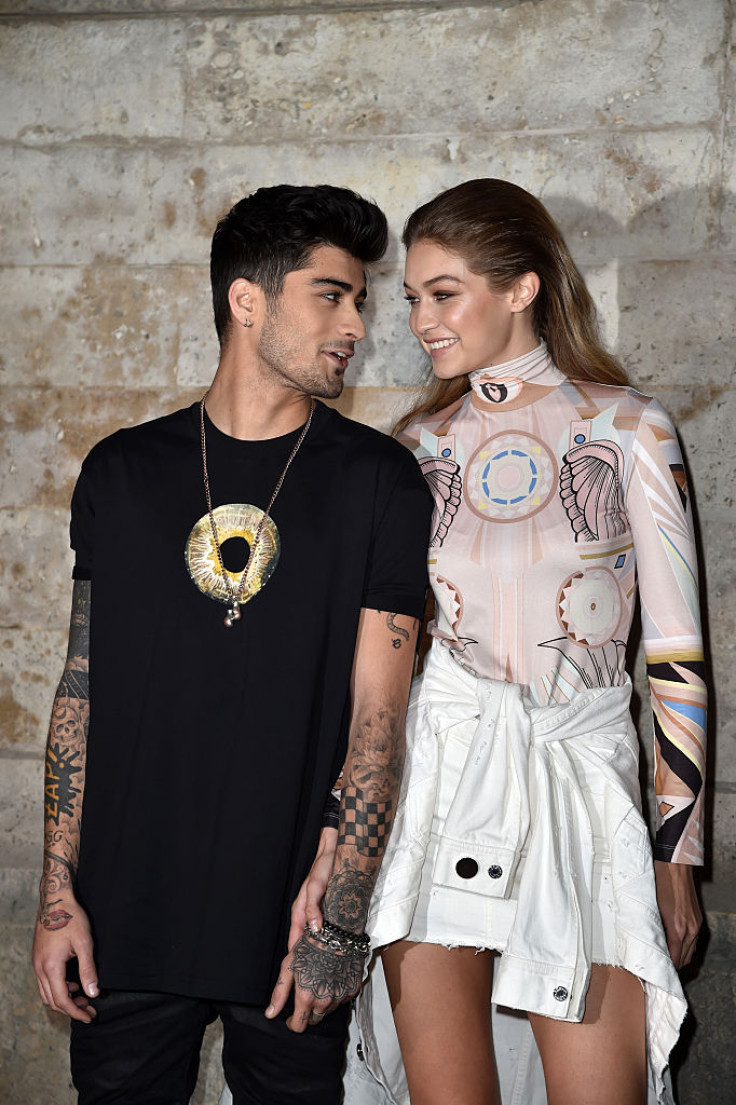 Malik released his solo album Mind Of Mine in March, after leaving the British band. According to the 21-year-old model, "It's been amazing to kind of see him learn about himself and the music that makes him really happy to sing. I would just be very excited for him if he were to win."
The American Music Awards will air live on Sunday (20 November) at 8pm ET on ABC Network.