Zayn Malik is seeking help from Adele after suffering an anxiety attack that forced him to cancel his gig at Capital FM Summertime Ball in London on 11 June. The Pillowtalk hit-maker apparently has been plagued with the issue since the start of his career.
According to The Sunday Mirror, Zayn's management are looking for ways to get this problem out of the singer's mind. They hope that Adele – who also suffered from anxiety earlier in her career – can help the 23-year-old overcome it.
"Zayn's management are doing everything they can to help him because it is having a major impact on his career," a source told the paper. "I believe he's been in touch with Adele's manager Johnathan Dickins about it because Adele got a lot of help with panic attacks and stage fright - and look at her now."
"They're pulling in people who can help him because he can overcome this and if he's going to stay in music and singing he absolutely has to get it under control," the source added. "After the issue last weekend it has become a matter of urgency.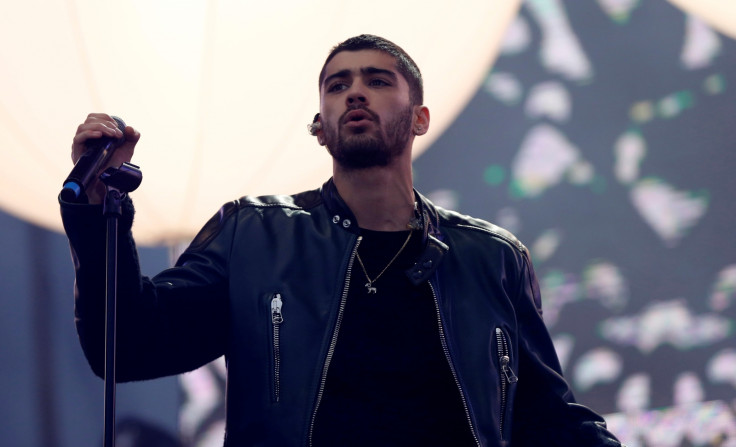 "During One Direction's tours Zayn used to see the crowd and melt. He'd sweat, moan, complain, and he had to have a smoke, and a few beers beforehand to calm him."
"I'm sure that was a big factor in his decision to leave One Direction. He woke up one morning and just could no longer deal with the fear. He pulled out of Graham Norton because he was bloody terrified. He told me so himself. Touring and appearances was always his least favourite thing," the insider continued.
Malik, after cancelling his gig at the very last minute took to Twitter to apologise to his fans. In a lengthy post Malik revealed he had suffered an anxiety attack.
"Unfortunately my anxiety that has haunted me throughout the last few months around live performances has gotten the better of me," Malik said. "With the magnitude of the event, I have suffered the worst anxiety of my career."
"I cannot apologise enough but I want to be honest with everyone who has patiently waited to see me. I promise I will do my best to make this up to everybody I've let down today," the singer added.