Zendaya's casting as Mary Jane in Spider-Man Homecoming divides fans, James Gunn defends actress
Homecoming will be directed by Jon Watts and is scheduled to release in mid 2017.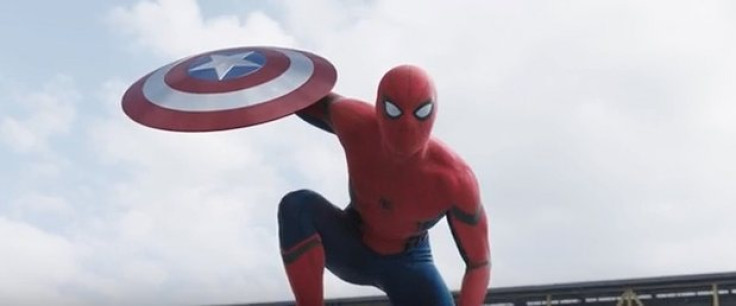 Tom Holland's appearance in Captain America: Civil War was brief but it was impressive. And, since then fans have high hope from the upcoming Spider-Man: Homecoming movie. However, they appear to be divided over the casting of the classic character Mary Jane, which will now be played by Zendaya.
Marvel received massive online backlash for casting Zendaya as the red-haired love interest of Peter Parker. However, Guardians of the Galaxy Vol 2 director, James Gunn, has come to the defence of the 19-year-old American actress, who has been rejected by Spider-Man fans for her colour.
Gunn, who is a very important member of the Marvel family, have said that he understands fans' reservation about the portrayal of comic book characters in movies. On his Facebook post, he said: "People get upset when something they consider intrinsic to a comic book character changes when adapted for a film. I get this. There are movies I dislike because I think there's a basic misunderstanding of the story or the character when the comic is transferred to film (I still hate how in the first Batman movie the Joker was revealed as the murderer of Bruce Wayne's parents, for instance.)"
However, he also said that characters were not just limited to their colours but how they brought it to life on screen. "I do not believe a character is the color of his or her skin. When Michael B Jordan was cast as Johnny Storm I didn't understand the uproar. The primary characteristic of Johnny was not, to me, that he was white, or that he had blonde hair, but that he was a fiery, funny, big-mouthed braggart of a hero. I was happy that he was going to be played by one of the finest and most charming young actors out there."
Here is what he has to say about fan reaction on Zendaya's casting as MJ : "A rumor broke out that the character of Mary Jane was being played by a young black woman, Zendaya, and all hell broke out on the Internet (again). I tweeted that if people find themselves complaining about Mary Jane's ethnicity they have lives that are too good. (For those of you who think this means I'm confirming that Zendaya IS playing MJ, realize that although I've read the Spidey script, and I've met the actress in question, I have no idea what her role is. There's a good chance someone told me at one time or another, but, if so, I can't remember. I'm going to find out when I go into Marvel this afternoon, but I feel free to speak until that time because it's about the concept about a black woman playing Mary Jane, not the actuality or hypothesis of it.)"
Homecoming will be directed by Jon Watts and is scheduled to release in mid 2017.
© Copyright IBTimes 2023. All rights reserved.