Women have been warned to avoid pregnancy for up to two years by officials in four Latin American and Caribbean countries because of concerns about an illness causing severe birth defects. The mosquito-borne Zika Virus is believed to cause microcephaly – abnormally small heads.
Following an outbreak in Brazil, where nearly 4,000 babies are suspected to have been born with the virus, Colombia, El Salvador, Jamaica and Ecuador have all recommended that women delay pregnancies. El Salvador's vice minister of public health Eduardo Espinoza, advised women to hold off for the next two years to reduce the risk.
"We'd like to suggest to all the women of fertile age that they take steps to plan their pregnancies, and avoid getting pregnant between this year and next," he said, adding that over 5,000 cases were detected in the country in 2015 and the early part of this year.
Women who were already pregnant should stay covered outdoors to reduce the risk of mosquito bites, he said.
Meanwhile in Colombia, where more than 13,500 cases have been reported, health minister Alejandro Gaviria, urged women to delay pregnancies for up to eight months.
"We are doing this because I believe it's a good way to communicate the risk, to tell people that there could be serious consequences," he said.
However, it is Brazil that is experiencing the largest known outbreak of Zika, which has no known cure. Most cases have been found in the country's northeast, although others have been detected in the south-east, an area which includes the large cities, Rio de Janeiro and Sao Paulo. The country's health ministry said 49 babies with microcephaly have died, and in five of these cases a Zika virus infection was found.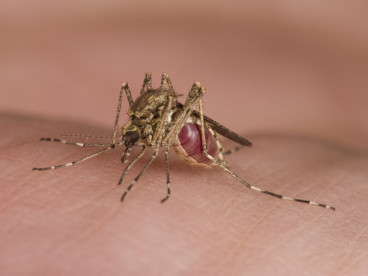 Health experts are unsure why the virus, which was first detected in Africa in 1947 but unknown in the Americas until last year, is spreading so rapidly. It is spread by the Aedes aegypti mosquito, which also carries dengue fever and yellow fever.
Although the link between microcephaly and Zika has not been confirmed, Brazilian researchers were working with domestic and foreign laboratories to try to develop a vaccine for the Zika and dengue viruses, according to the country's president Dilma Rousseff.
The World Health Organisation is also "providing recommendations for clinical care", they said in a tweet.
Three Britons have also been infected with the virus, according to Public Health England (PHE). They picked it up while travelling through Colombia, Suriname and Guyana, they said. PHE did not give the sex of the people or say whether they were pregnant, but they did warn expecting mothers not to travel to countries where the infection has been reported.
The virus is transmitted through mosquito bites and "is not spread directly from person to person", a PHE spokesman said, adding: "A small number of cases have occurred through sexual transmission or by transmission from mother to foetus via the placenta."
US health authorities have also warned pregnant women to avoid travelling to more than 20 countries including large swathes of Central and South America where Zika cases have been registered. The level two travel alert applies to Brazil, Colombia, El Salvador, French Guiana, Guatemala, Haiti, Honduras, Martinique, Mexico, Panama, Paraguay, Suriname, Venezuela and Puerto Rico.