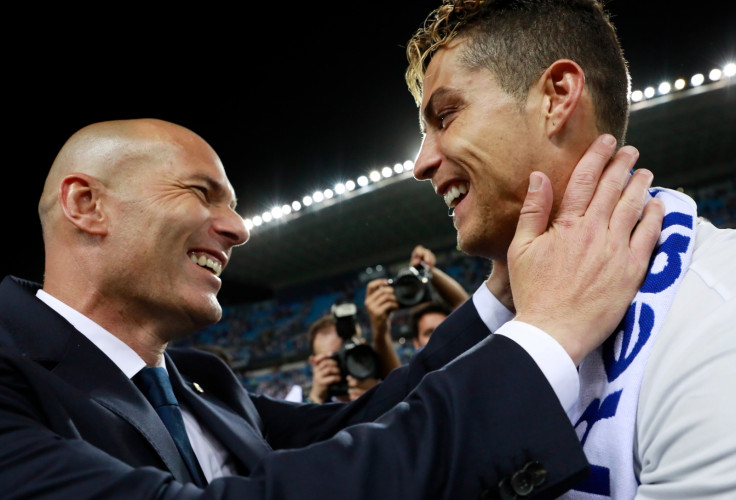 Zinedine Zidane arrived in the managerial hot seat at the Bernabéu 23 months ago, after Rafael Benítez's failed tenure, who left amid a period of turmoil at Real Madrid. However, the Frenchman changed everything in just a matter of days.
He was able to convey optimism despite his lack of experience in the bench, thanks to his hugely successful playing career. Zidane was one of the most iconic footballers of the 90s and his spell at Real Madrid remains in the history books. Not even the most optimistic supporter could have guessed the success he would go on to have back in the Spanish capital.
Less than two years on, Zidane has won eight major trophies with the club. He is, in just 23 months, the second most prolific manager in the club's history, just behind Miguel Muñoz, who lifted 14 trophies. Given that Real Madrid is the most successful football club in world football, it is an outstanding achievement; and there doesn't appear to be an end in sight.
Guardiola, who is shining at Manchester City, was able to lift 14 titles at the Nou Camp. He made history because he was able to achieve the milestone in just four seasons and 247 games. He averaged a trophy every 17.64 games. No other manager in Barcelona's history has a better record. But Zidane has improved on Guardiola's numbers. Saturday's [16 December] 1-0 win over Gremio was his 115th in the Real dugout, meaning he averages a trophy every 14,37 games.
If Real can win the first El Clásico in La Liga this weekend, Zidane will give himself every chance of improving on that record come the end of the campaign.
What it seems clear is that his own players are in love with him. Sergio Ramos told TeleFoot last week: "He is the best, no doubt. He showed it and we are very proud with the fact that he is our manager. The project has stability with him. In my opinion, it is strange that the best players in the world turn into the best manager. But he has been able to do it."
But that is not the only comparison you can make between the great La Liga rivals.
After a period below his regular level, Cristiano Ronaldo shined again in the Fifa World Cup Final against Gremio. He scored the winning goal yet he did everything to a high standard. With one La Liga game remaining – next weekend's El Clásico - he has played 59 games in 2017. In that time he has scored 53 times, made 13 assists and most importantly lifted five major trophies.
Though Lionel Messi's numbers are just as impressive (he has scored 53 goals in 63 appearances in 2017) his contribution has amounted to just one major trophy.
"I am the best football player in history" Ronaldo said recently, after scooping his fifth Ballon d'Or. What seems clear is that he is not the most humble player around, but figures prove that he was unrivalled in 2017. Football is a collective game, and though some might prefer Messi's dribbling ability and magic, silverware is ultimately what matters in football.
In any case, we will miss this duo when they eventually retire from football. It is impossible to understand Messi's career without Ronaldo and visa versa. The fact that both have played in same decade, one for Real Madrid and the other for Barcelona, has led to a wonderful clash of styles and abilities. And if you don't have an attachment to either side it has been a period which has been easy to enjoy.