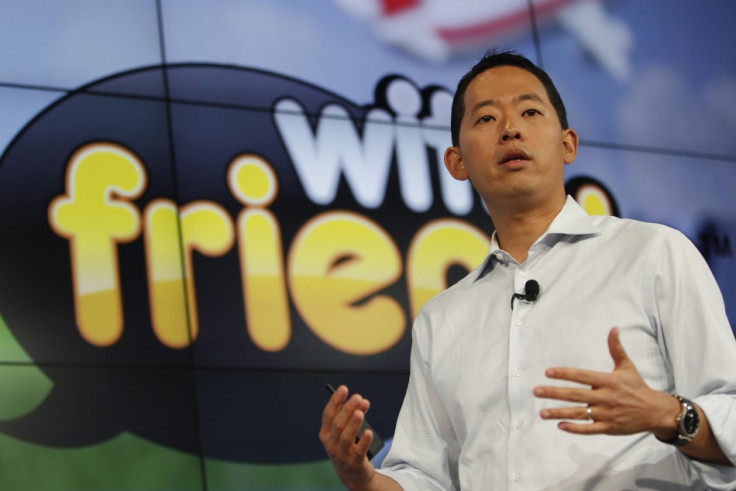 Zynga, the internet game maker, announced the launch of a gamers' social network, a series of new games and interactive features for its website at press conference at its San Francisco headquarters on Tuesday.
The move is widely seen as an effort by the company to evolve as an independent, stand-alone business and stride ahead with strong growth.
"Zynga with Friends" network aims to bring together gamers irrespective of the platform they are competing such as mobile device, company website or Facebook. It also aims to connect gamers across its entire game portfolio.
The soon-to-be launched network will enable game developers to add new features such as chatting, multiplayer support and interaction.
The company also unveiled a series of new titles including Farmville 2, a 3D version of its flagship game, The Ville (a house building game), ChefVille (a culinary game) and Zynga Elite Slots (a casino game).
"All the buildings, crops and animals are shown in 3D. You can see them from multiple directions, they can rotate, you can see them more richly - so it provides a certain pop in the game itself," the BBC reported the company's chief technology officer Cadir Lee as saying.
"These games have become something like hobbies for millions of people," said Zynga founder Mark Pincus during the event.
Zynga also has plans to provide a number of programming tools that would help third party developers to come up with online and mobile games based on its software.
"We're opening our doors today and opening Zynga Partners for Mobile. We are inviting developers from all over the world to come and join our network," said David Ko, chief mobile officer during the event.
The company is also planning to team up with Atari to develop games.
Meanwhile, the company denied that it is trying to distance itself from its long association with Facebook.
"Where we go, Facebook goes. The same kind of symbiotic relationship that we have on the Web will happen on mobile," the Bloomberg quoted Pincus as saying.
However, the latest announcement failed to enthuse investors as Zynga stocks closed 5 percent lower on Tuesday at $5.76.