Nils Puhlman, Zynga's chief security officer, has resigned from the company only days after it bought Facebook game developer A Bit Lucky for a reported $20 million (£12.35m).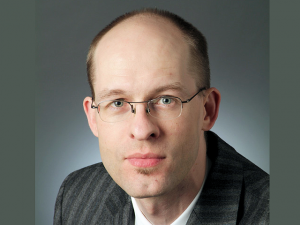 Puhlman's departure continues a long trend of executive resignations at Zynga, with chief operating officer John Schappert, chief creative officer Mike Verdu and vice president of studios Bill Mooney - as well as several others - all leaving the company since its stock prices plummeted in July.
Zynga is now looking to revive its business, by creating games that appeal beyond its casual mass-market. Earlier this week, Zynga finalised its acquisition of independent development studio A Bit Lucky, in a deal that - according to a report from Bloomberg - cost Zynga between $20m and $25m.
A Bit Lucky will now begin work at Zynga's offices in San Francisco, where it is expected to continue development on upcoming game Solstice Arena.
But despite optimism from vice-president Bill Jackson surrounding the purchase of A Bit Lucky, Zynga's problems continue. Puhlman is the ninth executive to leave the company in two months, and Zynga is still battling a lawsuit from games publisher Electronic Arts.
Since its most recent quarterly report, Zynga's share price has dipped even further, losing 40 percent of its value to open today at $3.20.