In the wake of the new iPad launch, Android tablet manufacturers will be scrambling to pick up the crumbs from Apple's table. One of the main challengers to Apple's dominance in 2012 will be Amazon with its Kindle Fire tablets and a report today suggests that the online retailer will launch a refreshed 7in Kindle Fire as well as a 10.1in version.
Previous reports had suggested that we would be seeing an 8.9in Kindle Fire but according to sources who spoke to the Chinese online newspaper, DigiTimes, the company is planning on moving away significantly from the e-ink business it has so far been so successful in to focus more on the tablet market.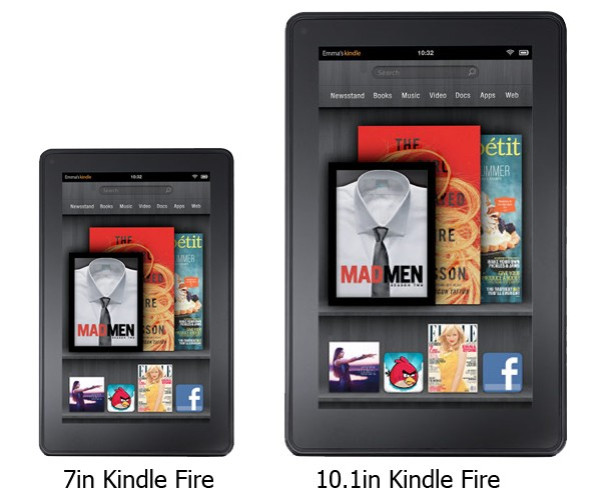 DigiTimes sources claim the company has reduced it orders from E-Ink, the company which supplies the screens for Amazon's Kindle e-readers. The company last month reported a 62 percent drop in year-on-year revenue.
DigiTimes has been known in the past for reporting stories which proved to be false, so this should be taken with a grain of salt. However, with Amazon offering a viable alternative to the iPad, and having had a lot of success with the original Kindle, we can't see why it wouldn't want to expand its portfolio.