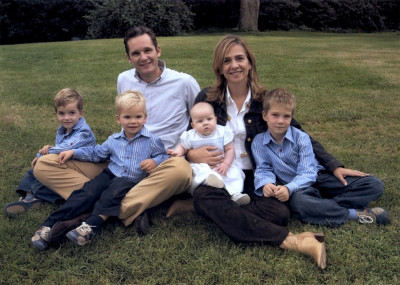 Christmas is the time of the year when royals and diplomats, just like everyone else, tries to embrace the general mood of goodwill and festivity of the season.
As per tradition, every year they release official Christmas cards with a portrait of their family to adorn the cards.
From Prince Charles of England to Spain's Crown Prince Felipe and the First Family of the United States, these pictures depict the true mood of the season with a personal touch.
For the current year, Prince Charles selected an image from the Royal Wedding album of the Duke and Duchess of Cambridge. The picture shows the Prince holding the three-year-old granddaughter of his wife Eliza Lopes on the balcony at Buckingham Palace where they stood with other members of the Royal Family following the wedding.
Eliza was of one of the bridesmaids at the wedding and is the daughter of Laura Parker Bowles and Harry Lopes.
In the picture, the Duchess of Cornwall is seen wearing an Anna Valentine outfit with Philip Treacy hat while the Prince is clad in the complete Royal Navy Number One ceremonial uniform.
On the other hand, the official portrait released by the White House shows the Obama family sitting hand-in-hand in the Oval office. This image was taken by Pete Souza on December 11 after the family returned to the White House after church services.
From Princess Diana to Spanish princess Elena, take a look at the top most memorable official Christmas card family portraits of royals and diplomats in the slideshow given: