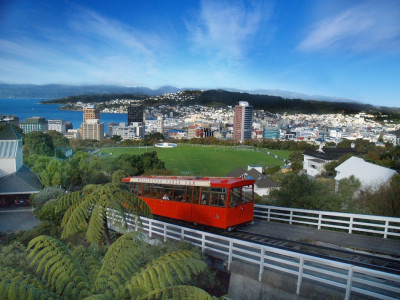 Millions of women in developed countries such as Italy and France still feel unsafe walking the streets at night, despite the relative comfort and prosperity of their surroundings.
That is the principal conclusion of a report by global research specialist Gallup, which also found that more than a third of women worldwide are still wary of walking alone after dark.
The report, designed to identify the countries in which people feel least secure at night, unearthed a significant "safety gender gap". Whereas 72 percent of men worldwide claimed to feel secure in their movements on the streets after nightfall, only 62 percent of women felt the same.
Furthermore, the report, based on surveys carried out in 143 countries during 2011, found that women are as likely to feel unsafe in low-income countries as they are in high-income ones.
Just 59 percent of women in high-income countries said they feel safe walking alone at night. In low-income countries, the figure was exactly the same.
In terms of specific countries, the Netherlands was found to engender the greatest feeling of safety; 91 percent of Dutch men and 69 percent of women claimed to feel safe alone outside in darkness. Germany, Sweden and Finland boasted similar figures.
Several less prosperous nations, such as Algeria and Poland, featured prominently at the other end of the scale. However, a culture of anxiety was also found in Italy, where 40 percent of women and 68 percent of men feel anxious at night, and France, where the figures were 51 percent and 78 percent respectively.
In Britain, 62 percent of women and 82 percent of men claimed to feel secure on their own in the evening - significantly higher than the European average.
The report concluded: "The implication is that as countries develop socially and economically, expectations of physical security become the norm for all citizens - but in many cases women are less likely than men to feel those expectations are being met."
Financial news provider 24/7 Wall St, which analysed Gallup's report, has released a list of the 10 countries of the gender safety gap between men and women. Check out the slideshow: