10 men charged with UK 'prison mutiny' over 100-man riot at HMP Stocken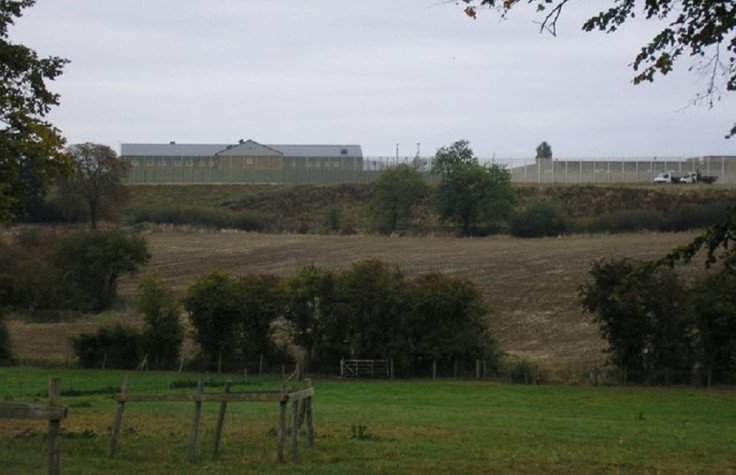 Ten men have been charged with 'prison mutiny' after a 100-man prison riot which left one police officer and four prisoners injured in HMP Stocken. The event was described as an "incident of disorder" by officials riot squads were sent into the Leicestershire prison, on 14 June 2015.
At the time, the Ministry of Justice (MOJ) accused 60 prisoners of being involved in a "serious incident of indiscipline" while up to 100 men caused "substantial damage" to one wing of the jail. All 120 prisoners on one of the wings had to be moved to other parts of the jail or other prisons around the UK.
The prisoners were alleged to have attacked officers and started fires during the six-hour riot. One one prison officer was injured in the trouble, four prisoners were taken to hospital and two prison officers were treated for smoke inhalation.
The 10 men have all been collectively charged with prison mutiny, say Leicestershire Police.
Prison sources had alleged that the trouble started after an inmate assaulted a prison officer before prisoners became "disorderly" and started lighting fires in bins. Specially-trained prison officers brought the situation to an end in the early hours of the following day.
As a result of the incident, 30 prisoners were immediately moved to other high-security jails with the remaining 90 inmates moved later. The Prison Officers Association (POA) said at the time that they believed more than 100 prisoners had been involved causing "substantial damage to the wing".
Whilst the MOJ described the episode as a "serious incident of indiscipline". "This kind of behaviour is totally unacceptable," a spokesman said to the Leicester Mercury. "We are absolutely clear that prisoners who behave in this way will be punished and can spend significantly longer behind bars. Those suspected of being actively involved have already been moved to higher security prisons."
The alleged mutineers are all due to appear before Leicester Magistrates' Court on Monday, 9 May.
The Crown Prosecution Service's website describes prison mutiny, an offence under section one of the Prison Security Act 1992, as two or more prisoners engaging in "behaviour intended to make a prison, or part of prison, ungovernable".
© Copyright IBTimes 2023. All rights reserved.