Italy: 10 migrants drown as boat capsizes off Sicily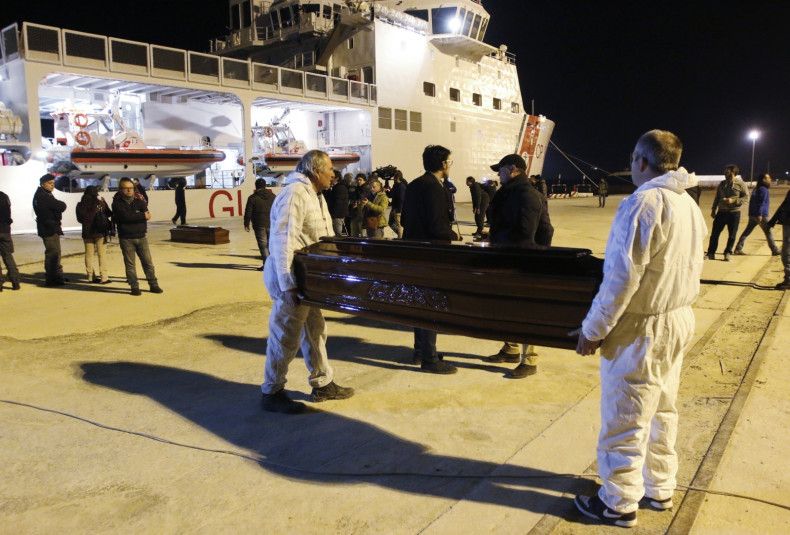 At least 10 people died when a motorized dinghy carrying migrants to Europe capsized in the Strait of Sicily, 40 miles north of Libya. The Italian coast guard rescued a further 121 people, including a pregnant woman and at least 30 children.
The coastguard were alerted to the capsized boat by a tug from a Libyan oil platform and headed to the scene. The coastguard was already carrying 318 migrants rescued earlier.
In a statement released on 4 March, the coast guard says it has conducted seven operations since yesterday (3 March), rescuing 941 people with the help of three cargo ships.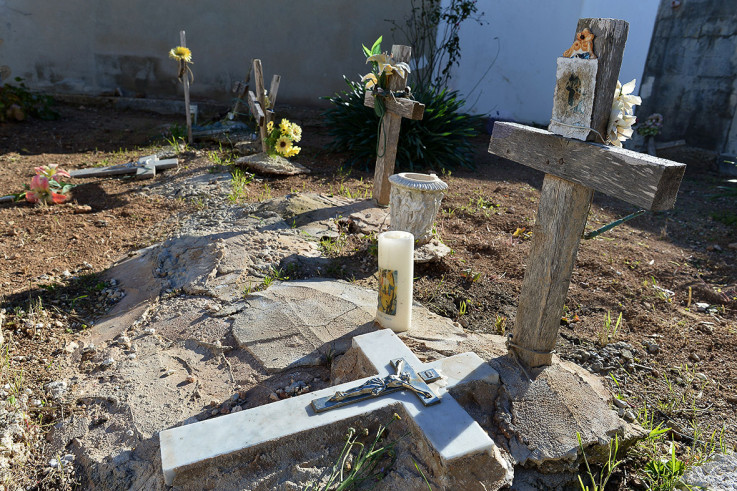 Graves of unidentified immigrants at the Lampedusa cemetery
Alberto Pizzoli/AFP
Thousands of people fleeing civil war and poverty in the Middle East and Africa attempt to reach Europe each year, often making the hazardous crossing from Libya to Italy across the Mediterranean, but many die when boats overturn - at least 3,000 in 2014 alone.
Most of those rescued in this latest incident claim to be from Syria, Palestine, Libya, Tunisia and sub-Saharan African countries such as Eritrea. Traffickers can face severe penalties, but every boatload of migrants can earn them up to US$1m.
Italy's interior ministry says 7,882 migrants have arrived in the country since the beginning of 2015 - a 43% rise on 2014. Italy has appealed for international help to deal with the crisis for years and points out that most of those rescued head further north in Europe.
Italy's "Mare Nostrum" ("Our Sea") mission has now been supplanted by the EU's Triton patrol, but this is much smaller and only focussing on "border control and surveillance".
Italy continues to rescue migrants beyond its own territorial waters, usually close to Libya. Under international law Italy must always notify the Libyan authorities in such circumstances, but Libya has become so unstable the authorities often fail to act.
Italian Coast Guard commander Filippo Marini told AP: "Often the SOS call (arrives) when the migrants boats are outside the Italian rescue zone, 50 or 60 miles from the Libyan coast. If there is no reaction or intervention for this country, we must rescue these people."