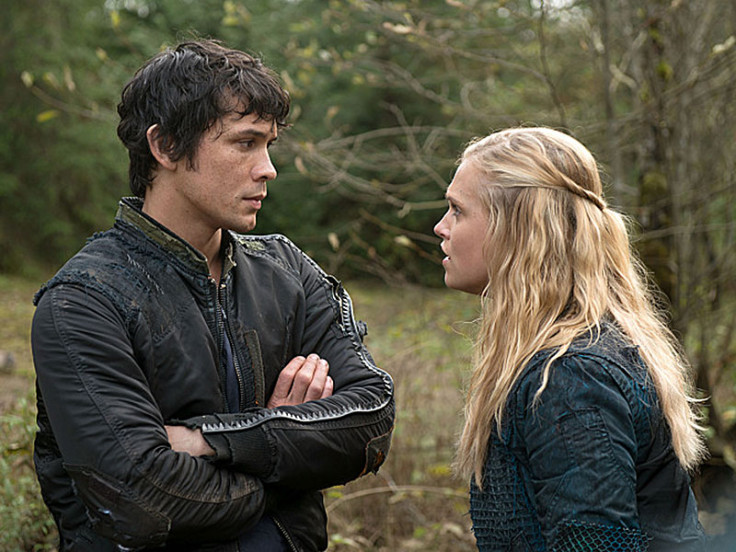 Fans of the hit CW series The 100 will need a lot of tissues for Bellamy Blake scenes when the show returns for its third season in January 2016. Executive producer Jason Rothenberg has revealed via Twitter that he cried while filming one of the scenes with Bob Morley's character Bellamy.
Later, Morley also replied to Rothenberg's tweet and joked if his acting was that bad that it made him cry. Previously, Aaron Ginsburg, supervising producer of The 100 teased that the upcoming season may feature the death of a major character. He wrote, "..how much blood is all over set right now or that the blood belongs to a character you guys like," hinting at a fan favourite character's death in season 3's opening episode.
Is Bellamy mourning the death of someone close to him? But the question remains as to which character will be killed off next in the series. The Sky People have arrived on earth to a life riddled with death and tough decisions, as season 2 ended with Clarke (Eliza Taylor) and Bellamy (Bob Morley) using radiation to kill all the Mountain Men, including Maya (Eve Harlow). By the end of the episode, Clarke decides to leave Camp Jaha.
Jason Rothenberg has also shared some updates on Clarke's new look which hints at a possible change in her storyline. The picture shows Clarke's face painted like the Grounders, who betrayed the Sky People in the season 2 finale. Is Clarke leaving the Sky People and joining the Grounders? We will have to wait until January to find out.