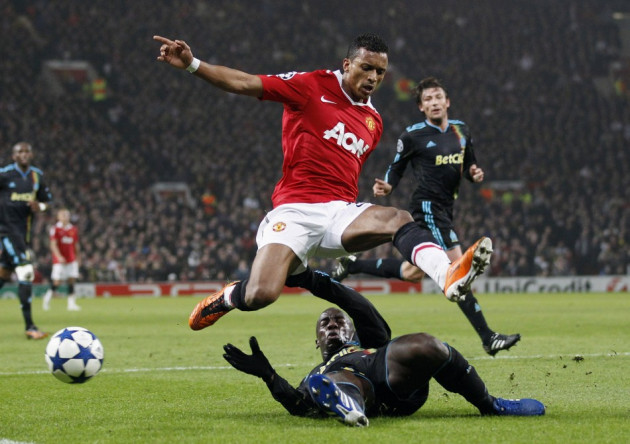 The pick of today's Premier League, Serie A, La Liga and Bundesliga football transfer rumours, news and gossip for 11 July 2011. Any transfer news surrounding Manchester United, Chelsea, Arsenal, Liverpool, Manchester City, Bayern Munich, AC Milan, Inter Milan, Juventus, Roma, Barcelona and Real Madrid will be covered here.
Premier League
For this column, this has been an uncertain, dithering kind of transfer window, full of half-truths, unanswered questions and a wearying kind of lethargy. And, with the papers this morning otherwise engaged in the latest round of News of the World-related puns, there is no certain end in sight.
Arsenal, as ever ride, gainfully attempt to rescue this morning's column with a veritable cornucopia of transfer drivel. Some of it you haven't heard before, promise*. So let's press on; with Samir Nasri's inevitable transfer to Manchester United/Inter Milan/Manchester City set to reach its conclusion, Wenger has "entered the race" for Aston Villa winger Stewart Downing who is rather optimistically priced at £20m by his current employers. Arsenal fans shouldn't be overly concerned, however, the England international has his "heart set" on a move to Liverpool, apparently.
After shifting Nasri and his fellow midfield-scuttler Cesc Fabregas, Arsene Wenger will look to reinstate his "buy big" summer transfer policy by submitting offers for towering Werder Bremen colossus Per Mertesacker and Ajax defender Jan Vertonghen.
Does Wesley Sneijder want to go to Man Utd? Do Inter Milan want to sell him? Has anyone asked wee Wesley? It seems the answer to all these questions is 'no' but that won't stop Inter shipping the Dutch international off to Old Trafford in exchange for a pile of cash and Portugal international Nani.
In The Sun, Chelsea are considering a move for Porto's £35m-rated midfilder Joao Moutinho after Michael Essien's latest knee injury. Either that or they'll make a move for Roma midfielder Daniele De Rossi who will no doubt settle into the Premier League instantly.
Talking of robust Italian midfielders, Liverpool's Alberto Aquilani may get his wish of staying in Serie A next season as Fiorentina are preparing a bid, according to Sky Sport Italia. Also leaving Anfield on a jet plane is fellow midfield show-pony Joe Cole who's off to Hamburg, according to the Metro.
Liverpool are also planning an audacious move for Everton left-back Leighton Baines, or so says caughtoffside.com. This column would like to nail it's colours to the mast on that one, right here, right now: not happening.
Over in Manchester, Sergio Aguero makes his daily 'tenuous transfer link' appearance in every newspaper. Today, City have been told they must put together a £45m deal if they hope to sign the 23-year-old this summer.
And Carlos Tevez will leave Manchester City for £50m today unless, of course, he doesn't.
La Liga
Barcelona have given up on getting both Alexis Sanchez and Cesc Fabregas to stroll about winning every competition they enter with an annoying nonchalance. Really? No! Of course not. Fagregas should seal his "dream move" at some point in the next 1-7 weeks, while Marca says Barca are "only" offering €26 million for Alexis Sanchez. Udinese want "at least" €35 million, and publicly they've said they want €50 million. End it now.
Serie A
According to ESPN Soccer, Juventus are hopeful they will sign Guiseppe Rossi this summer but glass half-full type Luciano Moggi told Radio Sportiva that there's no hope, none at all, we're all doomed, "[Sergio] Aguero is not the big name or champion who can resolve the problems of a team. Mind you, neither is Giuseppe Rossi."
*Ok, we lied.