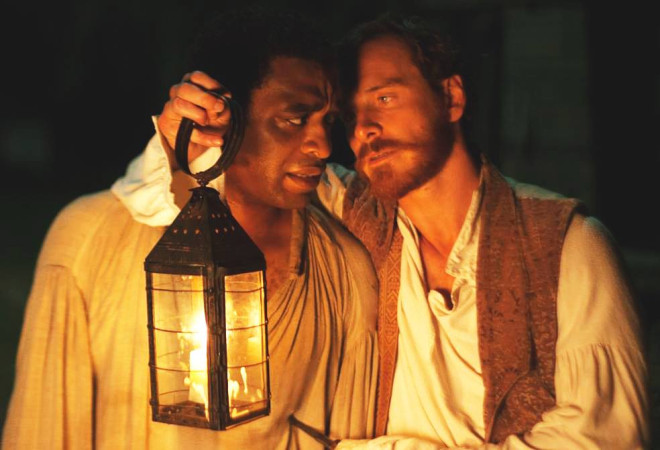 The Daily Breeze newspaper has angered civil rights leaders with an article about multiple Oscar winner 12 Years a Slave under the headline "Slave becomes master".
The south California newspaper has been accused of bad taste, insensitivity and rudeness for the unlucky choice of the title.
Breeze's vice-president and executive editor of news Michael Anastas told Yahoo News: "[The title] was tacky, ridiculous and frankly stupid. I can't defend it, so I'm not going to."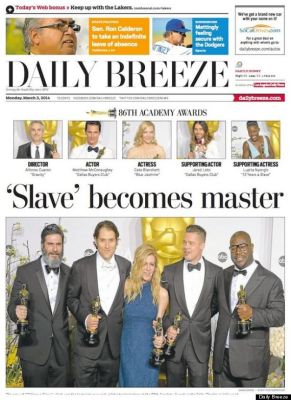 Civil rights leaders, including Los Angeles Urban Policy Roundtable president Earl Hutchinson demanded a formal apology.
The headline implied that slavery was a light, or even trivial, matter, they said.
They also urged racial sensitivity and diversity training for editorial staff.
Other headlines about the film also raised complaints of poor taste. Trade publication Variety, which published an article entitled: "'Slave' Actress Lupita Nyong'o Wins Oscar In Debut Film," before changing it to "12 Years a Slave' Actress Lupita Nyong'o Wins Oscar in Film Debut".
12 years a Slave, directed by British filmmaker Steve McQueen, tells the true story of free black man Solomon Northup who was abducted and sold into slavery in the 19th century.
The movie won three Oscars including Best Picture.